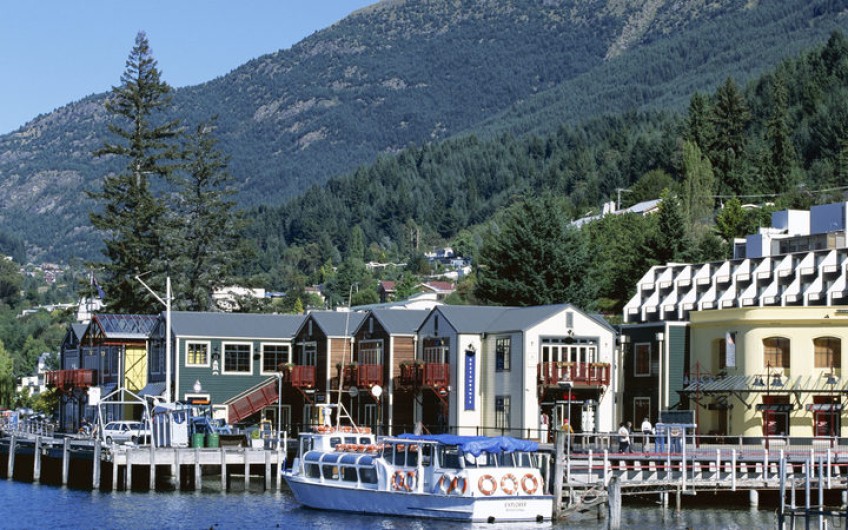 Stomach bug outbreak exposes flaws in Queenstown's water safety plans
Sep 28, 2023
---
The contamination risks for Queenstown's water are not as "extreme" as a plan it gave to the water regulator described them to be.
"Likely", with "catastrophic" consequences, said the plan - twice, referring to protozoa contamination risks - which the district council submitted to the regulator Taumata Arowai months ago.
But it was the wrong information, the council told RNZ on Tuesday afternoon, shortly after it aired the news.
Two key water plans - released as the town struggled to find out where a stomach bug outbreak came from - contradicted each other, but the council had not realised.
The source hazard plan said the maximum risk to water sources from protozoa, which can cause cryptosporidium, was "extreme", and in one of two scenarios was not being managed.
The two scenarios were source water contamination from animal waste (yes, managed, the report said), or contamination from septic tanks (no, not managed, it said).
RNZ questioned this "yes, managed" assessment, when UV was listed as a key protection - and one of the two intakes, at Two Mile, has no UV.
This led to the council detecting the error in the source hazard plan it submitted last November.
In fact, the correct assessment is that the protozoa risk in those respective animal-vs-septic tank scenarios is either moderate or very high to start with, and dropping to moderate or high after protective measures.
However, in both cases the risk was "not" being managed, the correct assessment said. The "yes, managed" was wrong.
Contamination from bacteria or viruses was also not being managed, and needed a UV barrier at Two Mile, it said.
"We acknowledge this error - made at a time of significant demands on QLDC and other local councils across the country regarding changes to the national system of water management and compliance - and are currently correcting it," the council told RNZ Tuesday afternoon.
Another big change in the corrected assessment was that it replaced "likely" with "catastrophic" consequences from protozoa contamination, to the less scary "rare - extreme" consequences or "moderate - extreme".
Council staff were out on Wednesday at the Two Mile intake looking at options for urgently installing UV treatment. It had not planned to do this for several more years, but now the regulator was insisting on it, or the town's boil-water notice will stay in place.
Each water supply in the country faced a deadline last November to submit both a water safety plan and a source hazard plan.
But many supplies have not. Figures from Taumata Arowai in July showed almost 2000 should have put in plans, but only 750 had done so, though virtually all the main supplies have done it.
Council Infrastructure Operations Manager Simon Mason said there were few septic tanks near the Two Mile intake, which cut the risks.
"It is our view that it is very unlikely that septic tanks are a contributing factor in this instance."
Daily sampling for E.coli or Total Coliforms in the source water had not turned up anything.
"The likelihood score of rare was deemed appropriate past on past monitoring data."
Dozens of cases
Te Whatu Ora has confirmed 35 cases of cryptosporidium linked to the Queenstown outbreak, with a further eight considered probable cases and seven under investigation.
Symptoms include diarrhoea and stomach cramps.
Public health staff would be visiting local businesses and delivering specimen containers to anyone who would like to get tested over the next few days.
Medical officer of health Dr Susan Jack said people should get tested even if their symptoms were mild.
"People will be supplied a full collection kit and instructions on how to collect their sample. They can then collect their sample themselves and drop it off at the Queenstown Medical Centre anytime between 8am and 8pm."
"Getting tested, even if you have mild symptoms, can help us track the infection and potentially help us discover the source of the outbreak. We continue to investigate all potential sources of infection."
Anyone who has had symptoms should avoid entering a swimming or spa pool or sharing a bath until they have been symptom free for two weeks.
"The majority of crypto outbreaks associated with swimming and spa pools occur from contamination within the pool.
"The little cryptosporidiosis cysts can still be present, even if you don't have symptoms, and can break off and go into the water, where they can survive outside the body."
Businesses struggling
Queenstown businesses said it had been stressful juggling a boil-water notice and staff illness during the busy school holidays. The notice means water used for drinking, food preparation, making ice and brushing teeth needs to be boiled for one minute and then cooled.
Nicolas from Vudu Cafe said they were trying to do the best they can, but it had been stressful.
"Try to do with three to four people to survive the days or the weeks, and the water is extra work that we need to think about."
Queenstown Lakes District Council organised a drop-in session for Tuesday morning to help answer the community's questions.
"I just wanted to know how long are we going to be like this and what we can keep doing to, sort of, help out... and how we can keep the business open so we don't have to close it like during Covid and stuff like that if it gets worse," Nicolas said.
A Queenstown hotelier, who asked to remain anonymous, wanted more public notices to remind people to boil the water.
She said it would be useful to be provided with stickers to use on taps in businesses and in public.
"We've given them plenty of advice but it would be really fantastic if we had just that little extra layer," she said.
"We're incurring a lot of costs in adapting anyway, so the provision of some health notice stickers would be brilliant."


---