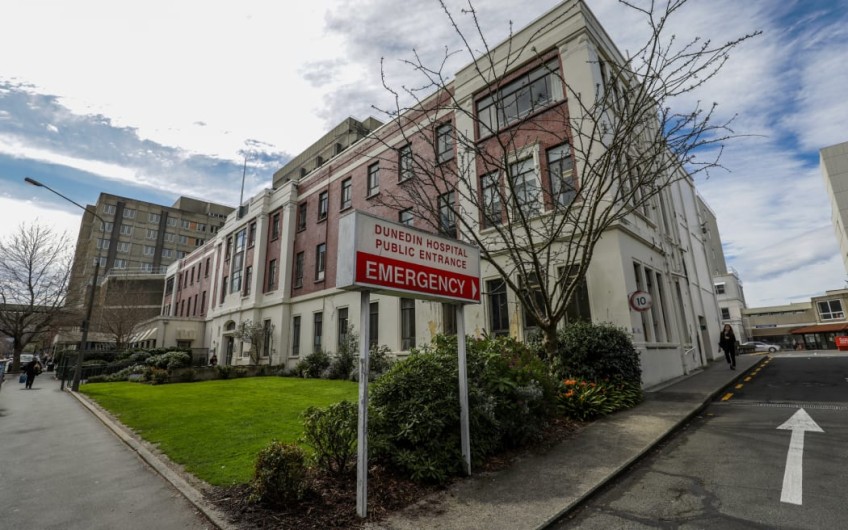 'It's a disaster': union boss on Dunedin Hospital losing right to train new oncologists
Sep 08, 2023
---
Dunedin Hospital will have to stop training junior cancer doctors because it does not have enough senior staff.
The union for senior doctors says the staff shortage is predictable and preventable and other areas of medical care around the country could face a similar fate.
The College of Radiologists has told the hospital that from next month, it will no longer be allowed to train radiation oncologists.
The hospital was put on notice in April that its right to keep training cancer doctors was in jeopardy.
Since then, the radiation oncology unit's training director has gone, leaving just three specialists - with another going in November. The unit is supposed to have eight.
The college said four junior doctors will be helped to continue their training at other hospitals.
Te Whatu Ora said it accepted the decision, and was trying to recruit more senior staff.
In the meantime it was bolstering the workforce with three part-time locums, and a fixed-term international locum.
"Health workforce vacancy challenges are a national issue," Te Waipounamu regional director for hospital and specialist services Dan Pallister-Coward said.
"Radiation oncologist vacancies continue to be the greatest recruitment challenge for the Southern Blood and Cancer Service. We are actively recruiting for radiation oncologists."
In the meantime, some patients would be sent to other hospitals for treatment.
'It's terrible'
The Association of Salaried Medical Specialists executive director, Sarah Dalton, said radiation oncologist consultants played the role of leading patient care and guiding the registrars or junior doctors through their training programme to become specialists.
The loss of accreditation would be a setback for the four trainees who would now probably have to complete their training elsewhere after this year.
She also believed it would also cause treatment delays for patients, who might now have to travel to other centres for treatment.
"It's a disaster.
"It's a massive part of training and what's happening in Dunedin with radiation oncology is a sign of things to come for a number of specialities, but as far as this one is concerned it's terrible."
Dalton said the union had been in talks with the Southern DHB and then Te Whatu Ora about looming shortages for some time.
"It's a disaster, we see this in services all the time...Unfortunately, this is entirely predictable and entirely preventable."
She said there were also "significant shortages" in a range of specialities that had been known about for some time that were not being fixed in other hospitals.
While Te Whatu Ora was trying to recruit new staff it was having little success in part because salaries for senior doctors in New Zealand were lagging behind those paid in other parts of the world, Dalton said.
The underinvestment in health staff salaries was affecting all areas of the workforce.
"Now we're seeing real harm to patients," Dalton said.
As far as pay talks for senior doctors and dentists were concerned, Te Whatu Ora were still refusing to offer inflation-adjusted salary increases and more talks would not be held until 19 September after a second strike action.
She said once a college withdrew accreditation it would be a lengthy process to have it restored which might take "years rather than months".
Main image (RNZ/Nate McKinnon): Dunedin Hospital.


---