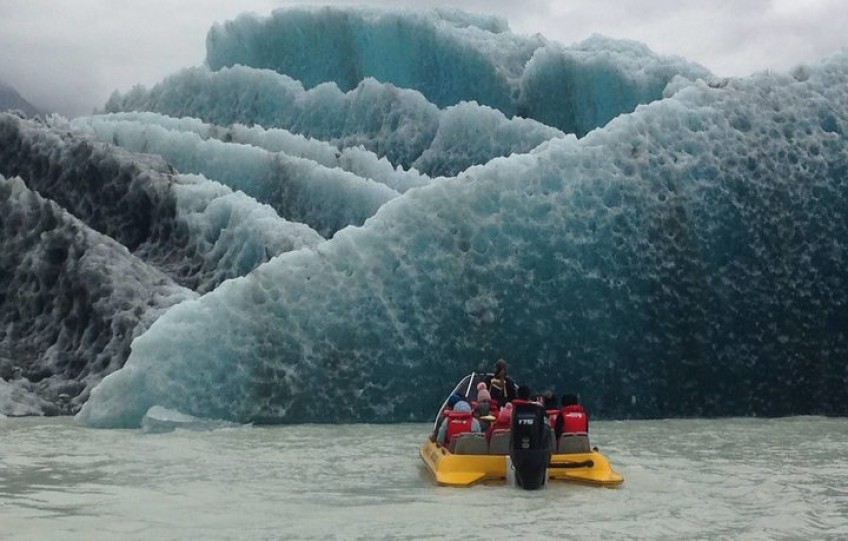 Skyscraper-sized pieces of ice break off Tasman Glacier
Feb 09, 2019
---
Chunks of ice the size of skyscrapers have broken off the Tasman Glacier in the Aoraki-Mount Cook National park.
The pale blue waffle-like piece of ice is technically called a calving and tends to happen every few years.
Guide Charlie Hobbs said they had been expecting the iceberg any day because cracks could be seen.
He said the view was stunning, with hundreds of millions of tonnes of ice now sitting in the lake.
Mr Hobbs describes the chunks like skyscrapers lying on their side, flanked with smaller building-sized pieces.
The natural event would be great for drawing a tourist crowd and New Zealanders interested in experiencing the phenomena, he said.

---