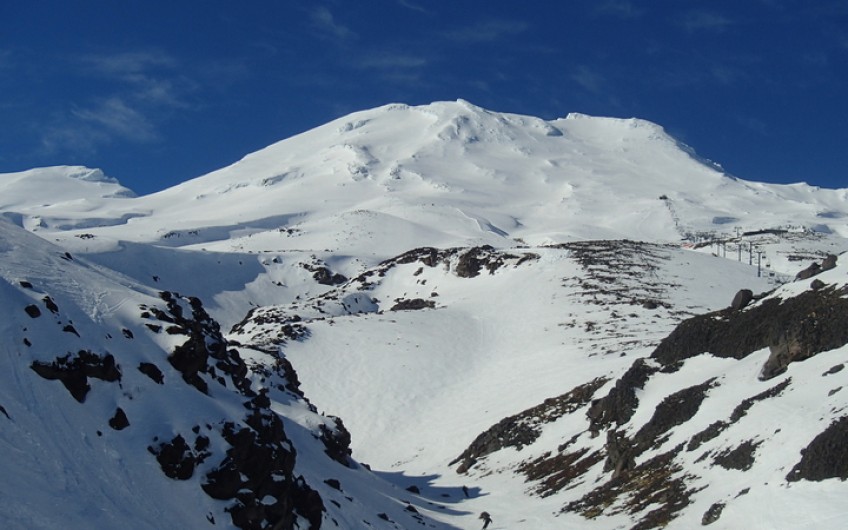 Skifield 'chaos': NZ First MP's family caught up in falling ice incident
Sep 01, 2019
---
Four people have been taken to hospital after being hit by falling ice and snow from a roof at Turoa skifield yesterday.
A New Zealand First list MP, who was not there at time, said she was told the scene was "absolutely chaotic".
Jenny Marcroft's sister and extended family were taking off their gear near a toilet block after skiing and snowboarding.
Out of the blue, blocks of ice from the roof started falling down on them, she said.
"My sister was struck on the head and she was flung backwards, my nephew was [also] struck on the head - he has a laceration and a niece was also struck in the head and she has a spinal injury," she said.
Ms Marcroft said everyone was shocked.
"People were scrambling to pull the sheets of ice off of the people who were buried ... there was blood and a lot of screaming, yeah it was a fairly chaotic scene," she said.
Ms Marcroft said her sister was admitted to Whanganui Hospital and they were waiting for the results of her niece's X-ray scan.
Whanganui Hospital said a woman in her 40s had minor surgery on her ankle last night and is now in a stable condition.
Ruapehu Alpine Lifts, which operates the Turoa skifield, said altogether four people were taken to hospital.
It said warning signs and ropes were put up by ski patrol staff in the area as a precaution after snow accumulated on buildings.
The company said this kind of incident was rare and building snowfall hazards have now been reviewed since the accident.
It said an investigation into what happened is underway.


---