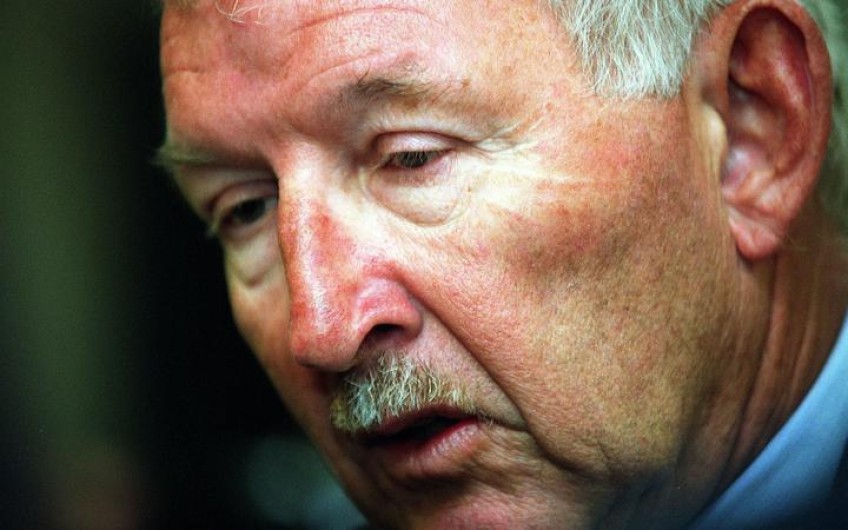 Sir Ron Brierley charged with alleged possession of child abuse material - Australia media
Dec 18, 2019
---
Prominent New Zealand businessman, Sir Ron Brierley, has been arrested and charged for alleged possession of child abuse material, according to Australian media reports.
Australian media have reported that the 82-year-old was arrested at Sydney Airport where he was about to board a flight to Fiji.
The multi-millionaire has been the director of a number of companies across Australia, New Zealand and the UK - and is a well-known stamp collector.
The Daily Telegraph says police allegedly found child abuse images on his laptop and other electronic devices in his carry-on luggage.
NSW Police said they charged an 82-year-old man with six counts relating to possession of child abuse images, and they will next appear in court on 10 February 2020.
They said in August detectives from Eastern Suburbs Police Area Command commenced an investigation into the possession of child abuse material in the local area.
The millionaire founded one of the New Zealand's biggest investment - Brierley Investments - in 1961, and quit as a director of the company in 2001.
He also became chairman of Guinness ness Peat Group plc (GPG) from 1990 to 2010, and later in 2015 stepped down from his role as director.
Sir Ron announced his retirement in June this year, in a statement to the Australian stock market, ASX.
"Today I am announcing my imminent retirement as chairman of Mercantile Investment Co," he said.
"Due to age and health issues, I can no longer give the total commitment to the company which it requires and which shareholders deserve."
Sir Ron was made a Knight Bachelor in the 1988 New Year Honours, for services to business management and the community.
He moved to Australia a number of years ago.
His last foray in New Zealand was by way of Mercantile Investment, which bought out what was left of Wellington's Kirkcaldie and Staines in 2016.


---