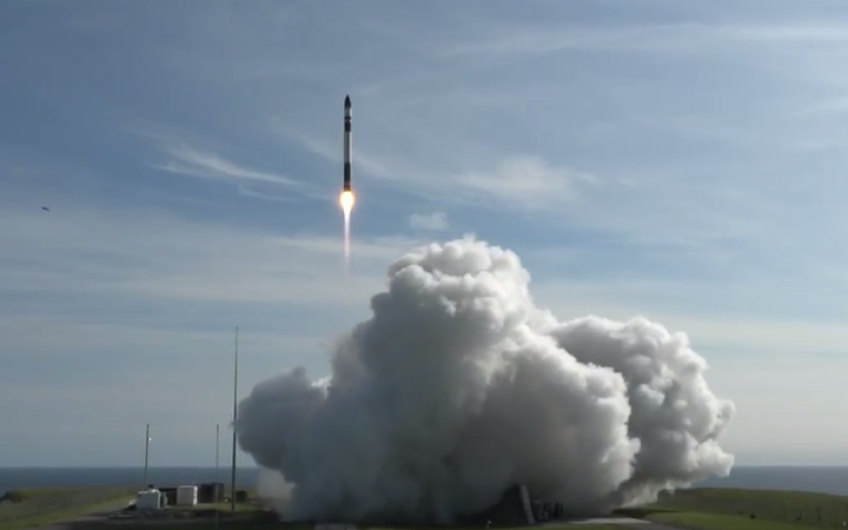 Rocket Lab launches commercial rocket
Nov 11, 2018
---
Six satellites onboard a rocket launched from the Mahia Peninsula have all been successfully deployed into orbit.
Rocket Lab's Electron Rocket took off from its launch pad at 4.50pm today.
It is the company's first commercial rocket launch, after several attempts to launch its "Business Time" rocket in June and July were unsuccessful, due to problems with a motor controller or bad weather.
But today was the first day of a new nine-day launch window between 4pm and 8pm, 11 to 19 November.
The rocket carried the six satellites into orbit amid a new technology demonstrator.
The rocket lofted commercial satellites from Spire Global, Tyvak Nano-Satellite Systems, Fleet Space Technologies, as well as an educational payload from the Irvine CubeSat STEM Program (ICSP) and a drag sail technology demonstrator designed and built by High Performance Space Structure Systems.
The Mahia launch is being commanded from Rocket Lab's new rocket factory in Mount Wellington, Auckland.
Main Image: Today's Electron Rocket launch from Mahia Peninsula Photo: Screenshot


---