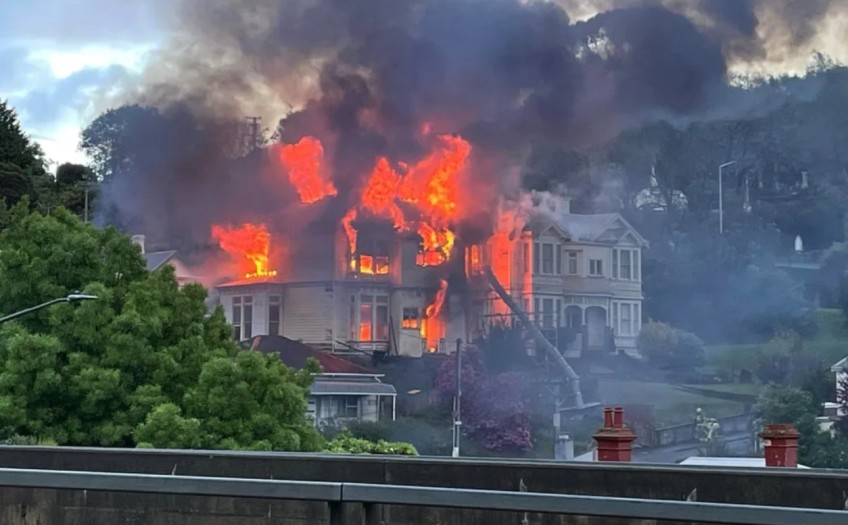 Road closures in Dunedin after house fire, truck hitting power lines
Oct 27, 2023
---
Two roads are closed in Dunedin this morning due to a large house fire and a truck hitting power lines.
Fire and Emergency were called to a large house fire at 6.45am.
They have six fire appliances and a command unit fighting the blaze on Phillips Street in the suburb of Kensington.
Twenty-eight firefirefighters are still working to extinguish the fire.
FENZ says there's been damage to a couple of neighbouring properties.
So far there have been no reports of any injuries and no reports of anyone unaccounted for.
South Road is closed between Princess Street and Eglinton Road.
Meanwhile, King Edward Street is closed near the intersection with Wilkie Road after a truck hit power lines just before 6.30am.
FENZ has confirmed the two incidents are unrelated.
Police say motorists should avoid the Kensington area.
Main image: The house fire in Dunedin. Photo: Supplied / Dean Smith


---