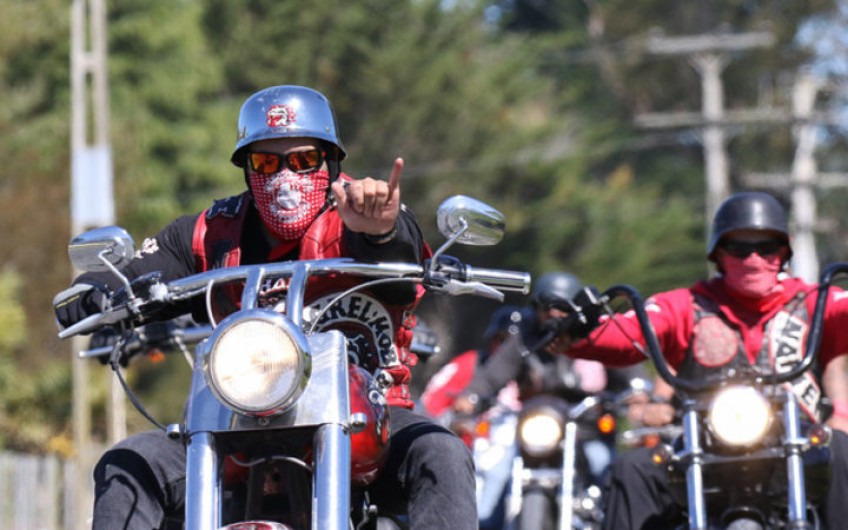 Rising gang numbers in Gore part of a 'planned effort by the Mongrel Mob'
Sep 19, 2018
---
A Southland community's plan to tackle growing gang and drug issues has been welcomed by a leading gang expert.
The Gore District Council is proposing patch bans, increased police visibility and a rural gun security campaign as part of a report tabled for a council meeting tonight.
A report from the council's social capacity and health co-ordinator Bernadette Hunt has been tabled for the meeting called in response to growing community concern about increasing gang numbers.
In the report, Ms Hunt said it was part of a "co-ordinated, planned effort by the Mongrel Mob" to grow its southern presence.
University of Canterbury sociologist Jarrod Gilbert said a collaborative community approach was more likely to make a difference when facing gang issues.
"Any time a community takes an approach that doesn't just rely on the police, although they have an important role to play, but looks to take community initiatives to deal with these types of issues, I think you are going to have far greater success," Dr Gilbert said.
He said the council was taking a mature response to a complex issue.
About $9,200 has been earmarked for initiatives which include establishing a patch ban in retail areas, a meth awareness conference, responsible alcohol programmes and domestic violence campaigns.
Eastern Southland area response manager Senior Sergeant Cynthia Fairley said police worked collaboratively with community leaders to ensure the public was safe.
"The safety of our community is a priority and everyone has a part to play in this," Ms Fairley said.
"Criminal behaviour by anyone in our community will not be tolerated and anyone who has concerns about crime in their neighbourhood should report it to police immediately."


---