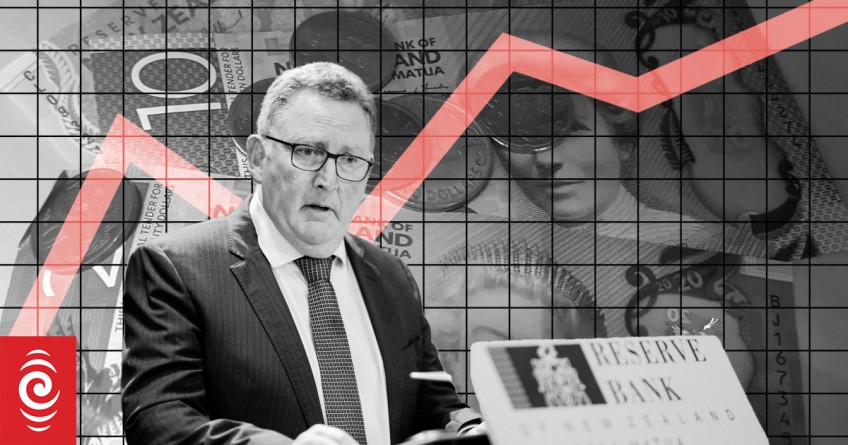 Reserve Bank raises OCR to 5.5 percent
May 24, 2023
---
The Reserve Bank has raised the official cash rate by 25 basis points to 5.5 percent and signalled it has likely reached the end of its tightening cycle.
The decision had been seen as finely balanced between a rise of either 25 or 50 basis points because of increased government spending in the budget and the impact of strong immigration.
The Monetary Policy Committee (MPC), voted five to two for a smaller rate rise as it assessed that its 12 consecutive rate rises since October 2021 had taken the sting out of inflation and the overheated economy.
"The committee agreed the level of interest rates are constraining spending and inflation pressure."
It said inflation pressures at home and abroad have been easing. New Zealand's annual rate slowed to 6.7 percent in the first quarter although domestic inflation pressures were still strong.
"Inflation is expected to continue to decline from its peak and with it measures of inflation expectations. However, core inflation pressures will remain until capacity constraints ease further," the MPC statement said.
It pointed to slowing consumer spending and a falling housing market, and took indications of deteriorating business conditions as positives that its rate rises have had the desired effect.
The MPC did not appear to have been spooked by higher government spending in the Budget and surging immigration gains, which economists had suggested might force the RBNZ to impose a higher rate rise.
"While immigration has assisted to ease labour shortages, its net impact on overall spending is uncertain... Broader government spending is anticipated to decline in inflation-adjusted terms and in proportion to GDP (gross domestic product)."
In its forecasts the RBNZ indicated the OCR would be stay at 5.5 percent towards the end of next year, with no prospect of a rate cut before early 2025, while it also forecast two quarters of negative growth, technically a recession, in the middle of the year.
"The OCR will need to remain at a restrictive level for the foreseeable future, to ensure that consumer price inflation returns to the 1-3 percent annual target range, while supporting maximum sustainable employment," the MPC said.
Reserve Bank governor Adrian Orr said the OCR would need to remain at a restrictive level for the foreseeable future.
International supply chains had eased and inflation was expected to continue to decline from its peak, however, core pressures did remain, he said.
There were now signs of labour shortages easing and vacancies declining, and house prices had returned to more sustainable levels, he said.
Businesses were reporting slower demand for their services, and the main constraint was now lack of demand rather than labour shortages, Orr said.
Immgration had assisted with that, he added.
In addition, the rebuild due to severe weather events would also support economic activity and broader government spending was expected to decline, Orr said.
The overall dovish statement and likely end to rate rises saw the New Zealand dollar slide more than three quarters of a cent to about 61.8 US cents.
ASB chief economist Nick Tuffley said the statement and decision were a bit of a surprise.
"We expect that the RBNZ is now firmly on hold now at 5.5 percent, providing data keep showing that inflation pressures are easing."

---