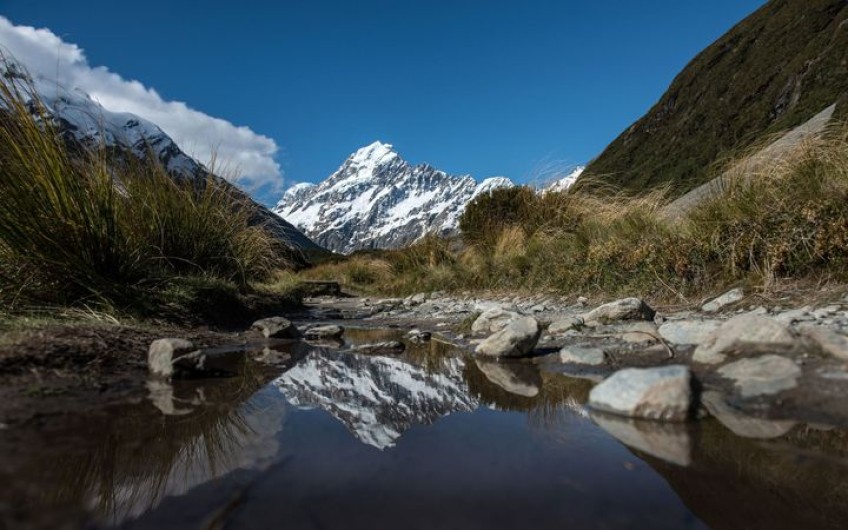 Rescue helicopter on standby for couple stuck in Mt Cook National Park
Jan 10, 2019
---
A rescue helicopter is on standby to rescue a couple stuck in Aoraki/Mt Cook National Park on Thursday afternoon.
The couple, aged in their 60s, triggered their personal location beacon on Wednesday after facing severe exhaustion and bad weather.
Rescue Coordination Centre NZ (RCCNZ) received an alert from Ball Pass about 2pm, notifying Department of Conservation (DOC) alpine rescue staff.
RCCNZ's Kevin Banaghan said four cliff rescuers were sent out last night when the weather prevented a helicopter rescue.
The rescuers were dropped at Caroline Hut and climbed up to the couple, Mr Banaghan said.
"They found the couple mentally and physically exhausted having experienced a few falls. The decision was made to spend the night in the lee of the Ball Pass."
DOC senior ranger David Dittmer, who is in charge of Search and Rescue and Recreation in the national park, said people should make sure they have the right safety equipment, experience and knowledge before exploring the park.
"In this case, weather conditions got the better of this couple and they realised they could not get out without putting themselves at greater risk," Mr Dittmer said.
The alert helped to let the rescuers know the couple was in difficulty and dispatch support, he said.
"A helicopter is currently on standby in Aoraki/Mt Cook village waiting for a gap in the weather in order to reach the couple and bring them back down to safety. The group may move to Caroline Hut if conditions allow."


---