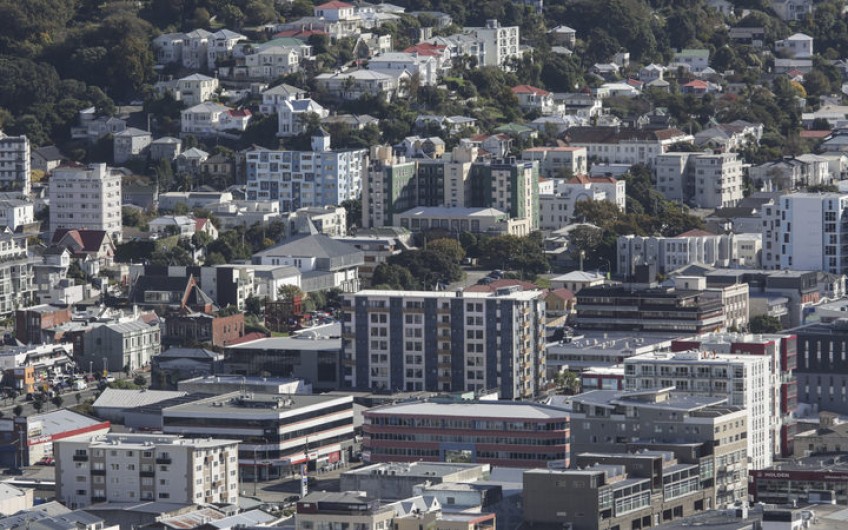 Rental property managers getting away with illegal methods - report
Aug 30, 2018
---
Rental property managers are being accused of deceit, manipulation, and discrimination in a scathing new report.
The report by the Anglican church said some property managers are resorting to illegal methods when dealing with tenants - and are getting away with it.
It found the managers handled billions of dollars' worth of accommodation and millions of dollars in cash - but there was no legal oversight of the activities of property managers.
Property managers aren't required to have a licence, carry indemnity insurance or keep track of certain payments, the report said.
One tenant, who didn't want to be named, had a run-in with LPM Property Management in Wellington.
"A friend of ours was looking for a new flat, and they saw our current flat that we were living in listed on TradeMe up for rent. The price had been put up and we still had about two or three months left on our lease."
Another renter in Wellington, who didn't want his name made public, had a flatmate who wasn't paying his rent.
He said he and the other tenants had to terminate their lease because their property manager refused to help.
READ MORE: Why renters won't complain about landlords
"They knew the situation. They knew it was one person causing the problem, but because we were all signed onto the lease together they wouldn't intervene. They wouldn't kick him out.
"They said it was our problem and that we had to deal with it but because we were all on the lease together, we didn't have authority to kick him out. He was threatening us, avoiding us, very difficult to deal with - and that put a lot of pressure on us."
Housing Minister Phil Twyford was looking at ditching no-cause tenancy terminations, increasing the notice landlords have to give tenants if they are to end one and limiting rent increases to once a year.
But the conduct of property managers isn't up for scrutiny in the minister's review.
Jolyon White, director of the Anglican Advocacy Unit which wrote the report, said the evidence indicates the government should reconsider its position.
He said its decision not to enforce new laws in the property management sector in 2007 - which pushed for changes that were similar to those now being considered by the government - was a mistake.
"The decision was made then that it wasn't an urgent need and that there wasn't significant harm that was going to be caused. I would say the last 10 years has demonstrated that there has been significant harm caused - that decision was quite a serious oversight."
Mr White said some tenants are reluctant to step forward out of fear.
He said the current system wasn't doing them any favours.
"The majority of people are unwilling to talk about their problems because they know their ability to rent another place might be put in jeopardy by it.
"We want there to be an independent regulation or an oversight body of property managers because otherwise you have tenants who are in a vulnerable position very often, who have to bring their complaint to the people that they have the complaint with."
Rent Right Property Management Christchurch director David Hopkins said changes have to be made for the sake of the industry.
"There should be a standard for all managers - and that should be connected to ongoing education, just like it is in the real estate industry when you're selling property. The consumer needs to be protected and needs to know they're dealing with professionals."
Mr Hopkins said the industry was very professional, but new regulations will flush out the law breakers.
"[Property managers have to be] aware of tenancy law and the standards that are set by any regulating body - you need to know what they are. Operating trust accounts legally and effectively. Just good, solid standards within the industry."
The Anglican Advocacy Unit had recommended the government look at the existing regulation of real estate agents and other sectors in New Zealand - as well as rules in the United Kingdom.
It remains in talks with the government about having the changes implemented.


---