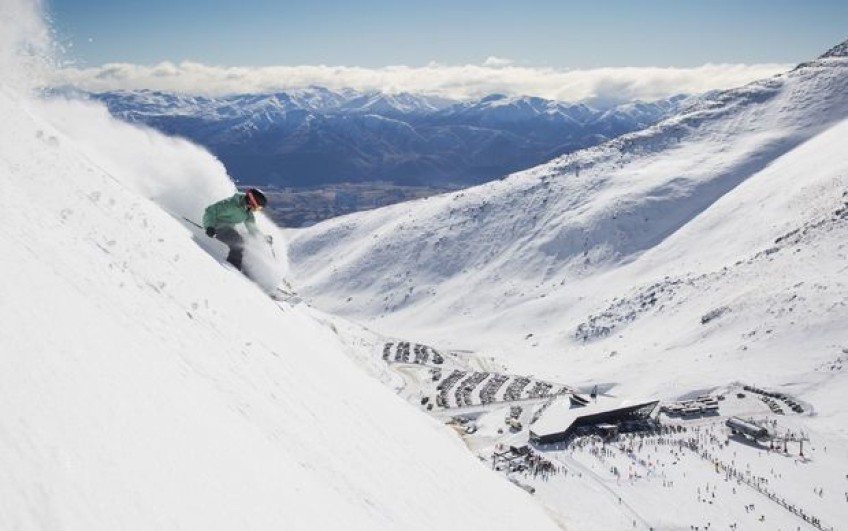 Remarkables Road $10 fee 'fair', says company
Jan 23, 2020
---
A major South Island ski operator plans to install a barrier and charge people to access the popular road to the Remarkables ski area near Queenstown during summer.
NZSki, which maintains the Remarkables Road, will charge motorists $10 from early next month until the ski season starts.
That has prompted fierce criticism from mountaineers, who said it would be an obstacle for locals and visitors who wanted to soak up the views of the Remarkables mountain range.
NZSki is staunchly defending its decision, with chief executive Paul Anderson saying the company had spent about $20m on the road over the past 30 years.
He said the company - which last year announced it would spend $35m upgrading Coronet Peak and the Remarkables - needed to cover the $350,000 a year used to maintain the road.
He said the $10 fee was fair.
While it was the first time NZSki had put in a toll on a route to its ski fields, it said there was a toll on the Remarkables Road until the mid 1990s when Mount Cook operated it, he said.
The New Zealand Alpine Club was totally opposed to any toll on the road, which could have up to 200 users a day during summer, saying it would be a major obstacle for users.
Its general manager Karen Leacock believed locals who were already facing high costs of living in Queenstown would suffer.
"Especially with families. This is a wonderful area to be able to take children and young people up for quite a wilderness experience," she said.
"We are aware that families have a lot of barriers and a lot of pressures and we just feel that this is just one little barrier that's being put in front of them."
Federated Mountain Clubs president Jan Finlayson agreed, and believed summer user numbers would almost certainly drop.
"I think to introduce such a toll would introduce a real chill on the way we see outdoors in that part of the world, it turns a place of freedom into a place of economic focus," she said.
Anderson said it shouldn't affect locals because he believed most had ski passes, and pass holders would receive two free-of-charge passes during summer.
"It was a tough decision. However, like I say, the interests of fairness and we trying to keep costs as evenly spread across everyone so that one group is not having to cross subsidise anther group," he said.
Finlayson said she had proposed using the international visitor levy, but Anderson said the Ministry for Business, Innovation and Employment had indicated NZSki would not receive funding.
Anderson said the ministry told the company private roads were not the types of projects that qualified for visitor levy funding.
Finlayson said NZSki must show moral leadership in this situation.
"As leaders in the snow sports industry that does ride off the back of our natural beauty, they have a role and moral leadership here I think, and they need to consider the precedent-setting potential of this move, because they won't be the only concessionaires in a situation such as this," she said.
NZSki said the toll would be enforced from 3 February to the second week of June when the ski season begins, and repeat every year.
Anderson said the company - which also runs the Mt Hutt and Coronet Peak skifields - had no plans to install a toll on roads elsewhere.


---