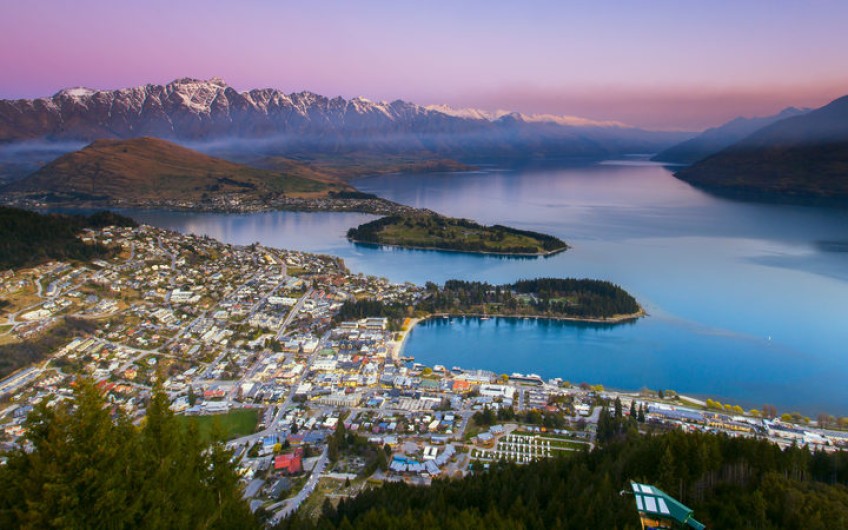 Queenstown residents decry housing boost without infrastructure
Mar 06, 2019
---
A proposed special housing area in Queenstown is copping flak from the community who say the town cannot cope with the influx of more people.
More than 150 new houses have been mooted for the Laurel Hills development off the main highway leading into Queenstown.
Staff at the Queenstown Lakes District Council are recommending the proposal be given the green light to start negotiating a stakeholder deed.
It follows revelations that the council expects to consider four more special housing areas next month - which could mean more than 2400 new homes for Queenstown.
However, the prospect of so many houses has the community concerned Queenstown will be unable to cope.
Justine Farquharson said the council needed to change its priorities.
"The planning around Queenstown, we are building more houses when we actually need to focus on housing our workers who come here for a temporary period ... our transient population, and we need them in Queenstown," Ms Farquharson said.
She has been living in the Queenstown area for the past 23 years, and said she just wanted the Queenstown Lakes District Council to listen to the community.
Consultation on the Laurel Hills special housing area closed on Friday with the majority of the 386 submissions opposing the development.
Lake Hayes Estate and Shotover Country Community Association chair Clark Pirie said the area could not sustain any more development.
It could take 45 minutes to drive from his house in Shotover Country to Queenstown CBD, he said, a drive that takes only 15 minutes when there's no traffic.
"Regardless of where they are located, they will have ultimately an effect on our ... roading infrastructure and I cannot see how the effect would be beneficial to anyone.
"It's going to be a detrimental effect across the board," Mr Pirie said.
The 156-house development along Ladies Mile would cover about 10 hectares of land.
Quail Rise resident Matt Tyrell said buying a house was out of reach for many in the district, with prices continuing to soar.
"The special housing areas are a great idea if they do actually help alleviate the problem which they were brought in to fix, and I think there's a growing fear that that's not really happening," he said.
Mr Tyrell has been living in the Queenstown area for the past seven years, and said the focus needed to be on infrastructure as well as housing.
"The council and NZTA seem to be at loggerheads, I think, over infrastructure and we can't just close the gates on Queenstown and say 'well, that's it'. There can not be any more housing. We've got enough people, the roads are reasonably gridlocked in the mornings," he said.
The council is expecting to consider four new special housing areas in April, including plans for a development with 1500 houses in Gibbston Valley.
Eight Special Housing Areas have already been approved in the district with more than 900 residential units expected to be built.
Shotover Country resident Brandon Purdue said the council needed to take its foot off the accelerator.
"It's just a matter of just slowing down like with all the developments that's happened over the last five plus years so many more retail areas that are popping up and every time you build a new shop, employees need to move to the area and they need houses," Mr Purdue said.
"It's just a matter of slowing down until the infrastructure catches up."
Queenstown Lakes District Council declined an interview request, saying it would comment after the council meeting on Thursday.
Queenstown Lakes Community Housing Trust chief executive Julie Scott said if all of the special housing areas proposed went ahead, it could nearly halve the trust's current waiting list of about 470 households in Queenstown.
The trust receives 10 percent of any new special housing areas as part of the council's policy.
"That's pretty significant in terms of more affordable housing units that we can develop and families we can put into homes," Ms Scott said.
It was up to the council to determine the future of Queenstown's special housing areas, but the trust would be designated land - as per their agreement - to build affordable housing, she said.
The council will consider the future of the Laurel Hills special housing area at a council meeting on Thursday.


---