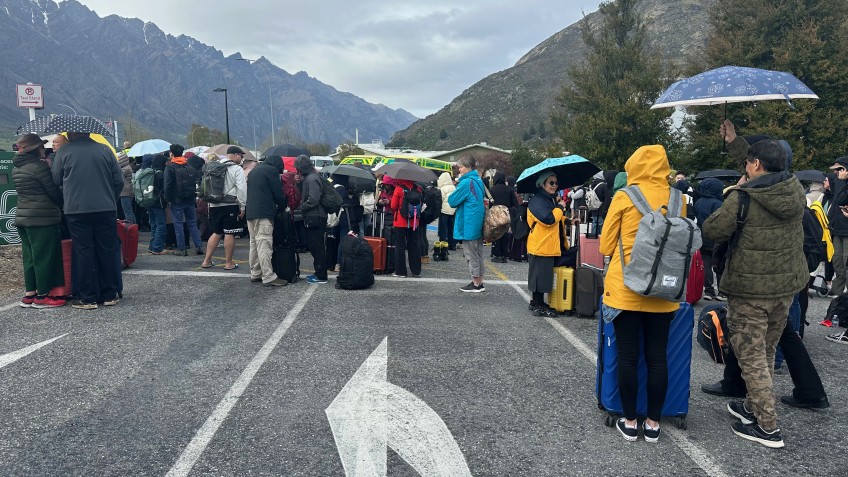 Queenstown Airport: Extra flights to clear backlog from bomb scare disruption
Oct 07, 2023
---
Airlines are putting on extra flights this weekend to clear a passenger backlog after a security scare at Queenstown Airport on Friday.
A suspicious X-ray image led to the terminal being cleared and affected about 25 flights.
The Defence Force bomb disposal team eventually found the item was an electric ski boot-warmer.
Queenstown Airport chief executive Glen Sowry said it would be a busy few days ahead and it was unfortunate timing at the end of the school holidays.
"It's likely it will take most of the weekend to be able to work through this and to get the people away, either down here people that are trying to get to Queenstown or leaving at the end of school holidays to get home," he said.
"In all likelihood, I'd suggest that this will probably take two to three days."
He said airlines were also putting extra trans-Tasman flights through Queenstown on Saturday.
On Friday, Air New Zealand said it had cancelled 10 flights as a result of the situation - four inbound and six outbound.


---