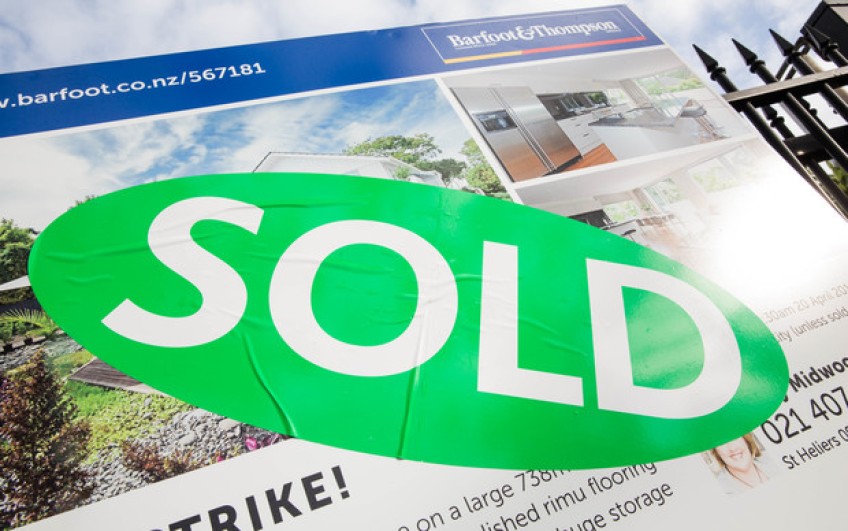 Proposal to use KiwiSaver for investment properties 'long overdue'
Oct 16, 2019
---
In the 1980s, 78 percent of New Zealanders owned the home they lived in. Fast forward to today, and that's dropped to just 55 percent.
The reduction of homeowners has been well-documented: rising prices combined with a housing shortage has left many people unable to get onto the housing ladder.
But new policies are being considered, to get more people onto the housing ladder, such as one suggested yesterday regarding KiwiSaver, in the Review of Retirement Income Policies.
The proposal suggests relaxing the rules around how KiwiSaver can be applied by first-time buyers. Currently, KiwiSaver is used by first-time buyers for houses they want to live in.
Statistics show the numbers of people using their KiwiSaver funds is on the up - in the year to June, nearly $1 billion was withdrawn by buyers, compared with $870 million in 2018.
But Interim Retirement Commissioner, Peter Cordtz, has suggested the scheme could be extended out to those who can't afford to buy a house in the city they live. It would therefore give them the possibility to buy a house elsewhere, without the obligation to live in it.
"If they could buy a property in a more affordable part of the country, they could use it as an investment to progress on the property ladder, or simply to retire to one day," Mr Cordtz said.
Such a proposal is necessary, said Lesley Harris, the Director of the First Home Buyers Club.
"We need to be looking at things differently," she said. "Different ways of skinning the cat, and different ways of assisting people to access their money for things such as getting people into the property market."
She is encouraged by this proposal, which is "long overdue".
"It's just really, really difficult for people to even get a foot on the property ladder, just based on affordability of homes, and tough lending criteria.
"Certainly, for first-home buyers, it could be an option for people to buy out of the main cities, in order to get a more affordable home, with the view of getting some equity in that home, and using that to get up the property ladder.
"It's just having a different view of home ownership."
'A fundamental, philosophical shift' in KiwiSaver's purpose
But not everyone said it was such a positive step.
Founder of KiwiSaver provider Simplicity, Sam Stubbs, said if it went ahead, it would cause a fundamental shift in KiwiSaver's purpose, which might leave some people worse off.
"It's already doing a lot to make first homes more affordable, and a lot of people are utilising it," he said.
"To expect KiwiSaver to then turn into what is effectively a property investment fund, when you've got people who would be paying rent in the city they're living up, and gearing up on property, basically turning KiwiSaver into a vehicle which is encouraging people to take on what might be unnecessary debt."
The issue, Mr Stubbs said, is that it would leave people still living and paying rent in the big cities, while still at the same time, having to pay a mortgage, and using up their life savings.
"This would be a really fundamental philosophical shift in the idea of what KiwiSaver is supposed to be for.
"It's supposed to be a vehicle which helps you to get into your own first home you live in. It's not supposed to be a vehicle which encourages you to buy investment property at a time when you're very vulnerable, and very exposed to the cost of debt."
Perhaps of more concern is whether the policy will get government approval.
Associate Housing Minister Kris Faafoi was also sceptical.
"Having the ability to use it to buy a first home has been useful for a lot of, predominantly younger Kiwis.
"But opening it to even more New Zealanders, to use it for investment property, I think takes away fundamentally what KiwiSaver was set up for. It was primarily a retirement saving scheme."
Bringing Pasifika and Māori up to national levels
The initial proposal to alter how KiwiSaver works, came from a Māori mortgage broker as a way to lift up levels of Māori home ownership.
Current levels show just 35 percent of Māori and 20 percent of Pasifika own their own homes.
General manager at Te Matapihi - a national advocate for Māori housing issues and outcomes - Wayne Knox, said low levels of home ownership is the result of several long standing issues.
"We can certainly draw fairly clear linkages through to the whole process of colonisation, and the loss of the Māori economic base which still has intergenerational impact," he said.
"The fact that Māori have on average lower household incomes than the rest of the population is another huge contributing factor.
"As well as the fact that many Māori want to be living close to their ancestral lands, living in a way that is a natural Māori way to live. But in those pockets of Māori land, they tend to be in remote rural areas, and they tend to be in areas where there is not a lot of employment opportunity."
Mr Knox is of a similar opinion to Ms Harris.
"In principle, I think it's a sound proposal", he said. "There needs to be creative and innovative responses to the housing crisis."
But he is also aware that this is not a proposal that will solve everything - but "alongside a range of other housing interventions, it could make a difference for some whānau."
That's where the head of the Property Council, Leonie Freeman, stands as well.
"This isn't going to be the answer for everybody," she said, "but it just may enable some people to get on the ladder to help build some equity, that they can either choose to live in at a later point, or they might sell it, and then buy somewhere else."
"It's an idea that's worth thinking through, we just need to be careful that it doesn't create the ability for anybody to buy an investment property."
'No one silver bullet' for the housing crisis
Different ways to combat the housing crisis are being thought of constantly - with a recent example being a co-housing project, called Cohaus.
But Leonie Freeman said it will take a combination of many different innovative approaches, that will allow the government to get to grips with shortages and rising prices.
"There is no one silver bullet on any of these issues to do with housing.
"What we need to make sure we're doing is pulling a whole range of levers all at the same time, that creates the right positive outcome that we want as a community and as New Zealanders."
Mr Knox said there is evidence this is already happening.
"We are seeing other interventions," said Mr Knox, "such as the government's recent decision to invest in a progressive home-ownership scheme, and the other changes to KiwiBuild, such as allowing family and friends to pool their first-home grants, or their KiwiSaver funds to buy a house together.
"Every little bit helps.
"We're certainly aware of the challenges our whānau are experiencing, those who are wanting to enter into home ownership.
"And also the reality for many of our kaumātua who have retired and don't own their own homes, so there are issues that really do require this type of thinking."


---