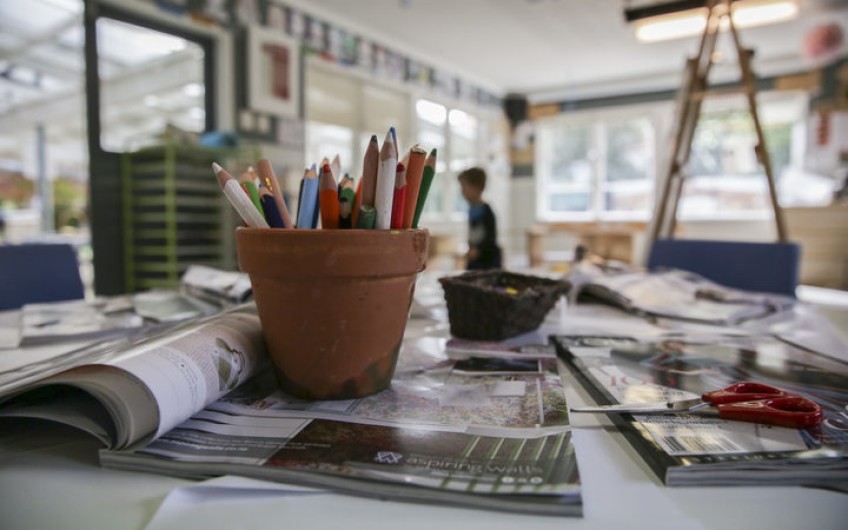 Pre-schoolers with disabilities face long waits for specialist help
Sep 03, 2018
---
Pre-schoolers with disabilities are waiting longer than ever for help with specialist help after wait times for assistance increased in every region to an average of more than three months, Education Ministry figures show.
The delay averaged 99 days in 2017-18, up from 72 days in 2016-17 and early childhood advocates said the increase was not fair on children.
Wellington had the longest average waiting time at 196 days and was one of several regions where figures increased by 50 percent or more over the previous 12-month period. The others were Waikato, Canterbury and the top of the South Island.
The ministry said the longest single waiting time was 397 days for a child whose request for support in May 2017 was paused when the family relocated to another region.
It said its early intervention service worked with 14,414 under-fives in 2017-18, about 500 more than in the previous 12-month period, and its current waiting list had 2500 children, 300 fewer than last year.
The chief executive of Whānau Manaaki, which represents kindergartens in the greater Wellington region, Amanda Coulston, said she was surprised the region's waiting time had worsened given it was already the longest in the country.
She said delays in accessing specialist help were taking a toll on children and teachers.
"We've noticed that there's an increase in teams feeling under siege and feeling frustrated that children that need to be seen quickly can't be," she said.
"It's a long time in the life of a two-year-old or three-year-old to have days and days, let alone months and months."
Ms Coulston said children were waiting too long to have their special needs diagnosed and then treated.
"Some have had to wait two or three years. Some have gone to school without receiving any support, which is incredibly frustrating. So there are children that have virtually no language, oral language, that are going to school.
"It doesn't take a rocket scientist to work out that actually that's putting them on the back foot for their compulsory schooling life."
Ms Coulston said the ministry needed to work a lot more closely with early childhood services to improve its help for disabled children.
Early Childhood Council chief executive Peter Reynolds said the Education Ministry had been trying to improve the early intervention service and he was surprised waiting times had grown.
"It's disappointing to see that the waiting times have gone up because at the end of those waiting times you've got families, you've got children, that are under stress and you've got childcare service providers that are incredibly under stress and at their wits' end," he said.
"If those waiting times increase, that just increases the pressure and it means that children are being disadvantaged."
Mr Reynolds said the ministry had been trialling ways of improving early intervention, but it was time those pilot programmes were extended to the wider education system.
The Education Ministry's national director of learning support, David Wales, said demand for early intervention services was rising because the number of children enrolled in early education had increased and identification of special needs had improved.
But Mr Wales said an increase of $21.5 million over four years provided in the government's Budget in May would help the ministry to reduce waiting times by cutting the waiting list for early intervention by 1400 children and meeting expected growth of about 500 children per year.
"With additional resources they will come down. We've said that we're going to halve the number of children who are on the wait list and we've got the resources. It will take us some time to do the recruitment and gear up to that, but that's the expected outcome," Mr Wales said.
Mr Wales said waiting times in Wellington were longer than in other parts of the country for a combination of reasons.
"In Wellington there's been some historical ways of working with those young people and organising the work and we're really focused now on getting a better way of working. We've also had some vacancies in the Wellington region that we're seeking to address so that we can get up to speed there," he said.
Main Image: Photo: RNZ / Richard Tindiller


---