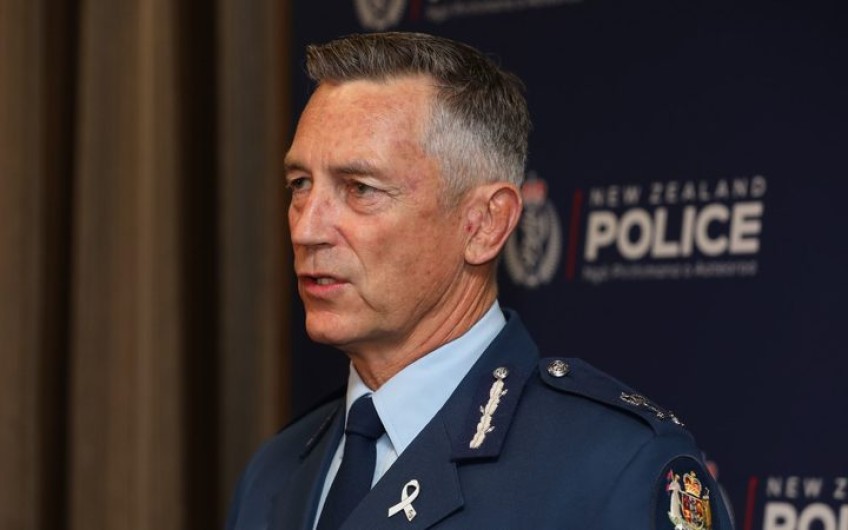 Police with the latest information on the mosque shootings
Mar 17, 2019
---
Police Commissioner Mike Bush said the death toll from Friday's mass shootings in two mosques in Christchurch has risen.
The number of people who have died in mosque shootings is now 50, Mr Bush said.
"As of last night we were able to take all of the victims from both of those scenes and in doing so we have located a further victim, so that brings the number of those who have died to 50."
He said 50 were also injured, 36 remain in hospital with two in a critical condition. One child remains at Starship hospital.
On Friday, dozens of people were gunned down at two mosques in Christchurch.
Follow RNZ's live coverage Find out what you need to know Read a summary of what happened yesterday
Brenton Tarrant, 28, has been charged with murder, and more charges are likely. He has been remanded in custody until 5 April when he will appear in the High Court.
Mr Bush confirmed that firearms in Mr Tarrant's possession were obtained under the New Zealand Arms Act firearms licence which he obtained in 2017 in New Zealand. Mr Bush said it was obvious that he had modified a Category A firearm.
Police said they do not believe the three other people arrested in Christchurch in the past two days were involved in the attacks.
Two people, a man and a woman, were arrested at a cordon with firearms in their car.
The woman was released yesterday, and a man has now been charged with firearms offences.
An 18-year-old man was also arrested and is due to appear in court tomorrow. He has been charged with inciting racial disharmony under the Human Rights Act.
Mr Bush said he was also not believed to have been involved in the shootings.
Another person from the Papanui area went to assist children in the area to get them to safety but did decide to arm themselves which was not the right approach, Mr Bush said. That person was later released.
Security around mosques will continue until police believe there is no threat, Mr Bush said.
"In terms of security right across the country, the New Zealand police and other emergency services remain absolutely vigilant to keep all New Zealanders and everyone who lives here and visits here safe from harm."
A list of the victims has been shared with families, but Mr Bush said that will not be released officially until the victims have been formally identified.
Mr Bush said victims' bodies have not yet been released to families.
"What we have to do is determine the cause of death so we've been working with pathologists and working with coroners and the Chief Coroner to complete that process, we have to be absolutely clear about the cause of death and confirm their identity before that can happen.
"But we are so aware of the cultural and religious needs so we are doing that as quickly and sensitively as possible."
Mr Bush said there were a large number of ethnic liaison officers working with religious leaders and other religious support people to give every support to victims' families.
Yesterday Mr Bush said the shooting were the action of a lone gunman.
He said police took 36 minutes from the time a call was received yesterday to have the offender in custody.
Mr Bush again praised the bravery of the two police officers in relation to shootings.
"Those two police officers acted with absolute courage, I'm so proud of what they've done, they've prevented further deaths and risked their lives to do so."
Mr Bush said the two officers were overwhelmed and humbled by the feedback they have been getting and their identities would be made public at some point.
Prime Minister Jacinda Ardern said those in custody were not on any security watchlists.
The national security threat level has been increased from low to high for the first time in NZ's history.


---