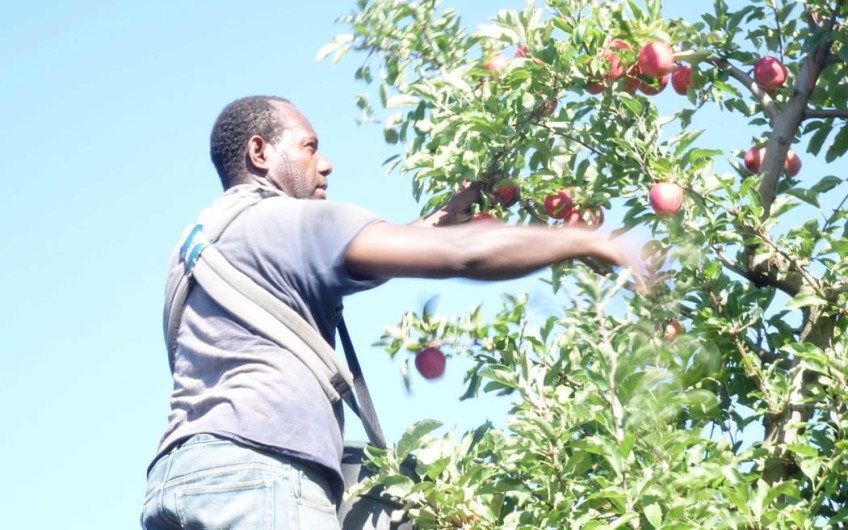 Government decision to deliver 3,000 more RSE workers to horticultural sector
Sep 27, 2022
---
An extra 3000 Recognised Seasonal Employer (RSE) scheme seasonal workers will be able to be brought in as relief for the horticultural sector, bringing the total to 19,000 workers.
In a new development, employers will be required to provide sick leave alongside the existing $22.10 minimum wage requirement.
Prime Minister Jacinda Ardern and Immigration Minister Michael Wood announced the move this afternoon after the weekly Cabinet meeting.
Wood said it amounted to a 19 percent increase on the previous season, the largest in more than a decade, in acknowledgment of the industry's growth amid a lack of working holiday visitors.
"We are listening to industry, and worked closely with horticulture and wine sectors to ensure we strike the right balance by incentivising local employment, bringing in further additional workers, and also requiring working conditions to be improved."
This work was in addition to a policy review, which would be undertaken next year, he said.
The sector was also making good progress in growing a local workforce, Wood said.
The government had discussed having a roving workplace representative in some regions, Wood said.
Speaking on the minimum wage and sick leave, Wood said it was important the workers received good care when they were in New Zealand.
Ardern said the scheme had been in place since 2007 and at that time had a cap of 5000 workers and had been expanded most years to now reach 19,000.
Ardern said the government knew there were "acute workforce pressures" which were expected to only worsen.
The RSE scheme was always designed to be a benefit to workers and the New Zealand industry, she said.
Agriculture Minister Damien O'Connor said the scheme was critical to the recovery of the industry. He said working holiday visas had now topped 30,000, and were continuing to increase.
"The RSE scheme is not designed to completely fill all roles in the horticulture and viticulture industries," he said.
Main image (RNZ/Johnny Blades): A ni-Vanuatu doing seasonal work in New Zealand under the Recognised Seasonal Employer scheme.


---