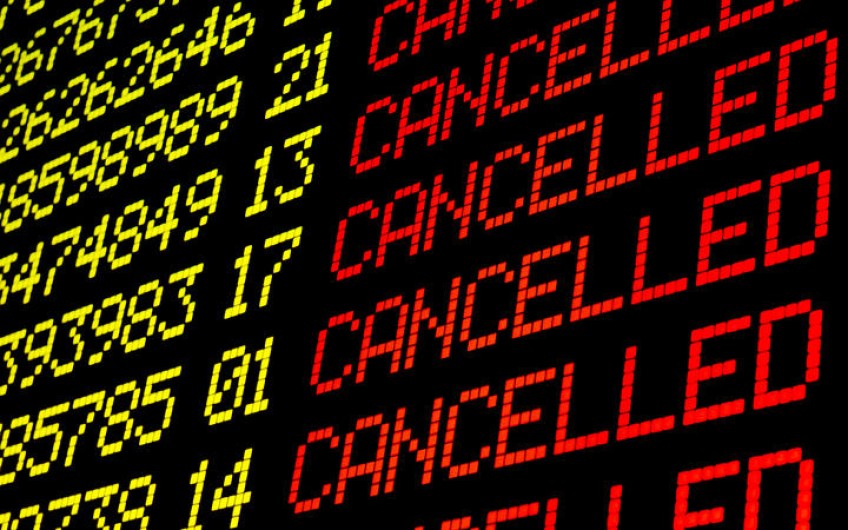 Plans to go home in tatters as international travel options crumble due to Covid-19
Mar 24, 2020
---
Mass flight cancellations and border closures in crucial transit countries have wreaked havoc on New Zealanders' travel plans trying to come home, as well as those going the other way.
The government's updated advice for those who find themselves stuck abroad was to "shelter in place", and foreign minster Winston Peters said there were no guarantees government-assisted flights would be possible.
One woman trying to get out of London said she had already spent $10,000 on flights, but had yet to step foot onto a plane.
"It has become very difficult to return to New Zealand from all around the world," Peters said.
"Many of the hubs we usually rely on to get home are no longer available, as countries such as Singapore prevent transits by foreign nationals through their airports. We must recognise that measures like these are part of the international effort to contain the spread of Covid-19."
The advice coming from other countries such as the UK is the opposite. The Foreign and Commonwealth Office (FCO) issued advice overnight yesterday for all British travellers overseas to come home.
For British citizens in New Zealand currently, they are facing the same predicament with no flights.
If you have symptoms of the coronavirus, call the NZ Covid-19 Healthline on 0800 358 5453 (+64 9 358 5453 for international SIMs) Difficulties abroad: New Zealanders' efforts trying to get home
New Zealander Lucia Afanasy made the decision to come home a week ago, at a time when the situation in London - where she lives with her husband - was escalating, and international flights were getting more precarious.
She initially booked onto one flight through Air New Zealand, due to leave on Wednesday, but when she found out she could no longer transit through Singapore, she chose to book another flight with Etihad for Monday, stopping over in Dubai.
Turning up at Heathrow, she - along with the 300 other passengers - was told 10 minutes before check-in, only UAE residents would be able to board.
"At the airport, there were people crying," she said. "There were families, grown men sobbing in the corner, elderly couples trying to get back, Australians as well as Kiwis."
She's now facing a lockdown in London - a city where there have been over 2000 cases of the coronavirus.
"We feel now like we're stuck in London, and it doesn't seem like the government has a plan to help people in our situation."
Some have been lucky in being able to get home - like a couple in Peru, who just about managed to get out before the border closed down completely.
It's a similarly precarious situation for Kahu Stirling, who is in Dublin with his partner, visiting her family. He's booked onto a flight for Friday, after his Wednesday flight was cancelled.
Getting through to the airline was tricky, he said.
"[It] took me about two days just to get a ringtone, and then when we finally got through we were on hold for a couple of hours.
"They managed to chuck us onto a flight for Friday, and at the moment, we're still prepared to fly, so finger's crossed we'll get home."
Planning to head straight into isolation when he arrived, he said they had already put an online shopping order in so they were well stocked for the foreseeable future.
"That should hopefully arrive before we do, so hopefully we should be fine before the 14 days."
See all RNZ coverage of Covid-19
New directive for overseas New Zealanders
"The frustrating thing as well is the government keeps saying: book commercial flights, book commercial flights," Afanasy said.
"There are no commercial flights left."
That directive has now changed - the government is now asking those overseas to stay where they are.
While Air New Zealand said it was exploring the possibility of repatriation flights with the government, Peters said there were no guarantees that would be possible.
"Those few kiwis who still have the option to return to New Zealand should continue to work with their airlines to seek flights as a matter of absolute urgency," Peters said.
"The feasibility of government-assisted departure flights is being considered, but there are no guarantees these will be possible in the extremely complex and rapidly changing global situation."
Read more about the Covid-19 coronavirus:
See all RNZ Covid-19 news Covid-19 symptoms What the Level 4 lockdown will mean Covid-19 alert system: What you need to know Self isolation - your questions answered Touching your Face: Why do we do it and how to stop Scientific hand-washing advice to avoid infection Coronavirus: A glossary of terms Brits in New Zealand trying to get back the other way
Lucia's story of struggles in the UK parallels the stories of many British people in New Zealand. Around 30 people congregated outside the British Consulate in Auckland this morning seeking assistance.
For some, like Steven Brown from Northampton, it's a pressing matter.
"We're absolutely stuck - somebody needs to give us some guidance. The next concern is that our hotel here in town has said to us that from midnight on Wednesday, they cannot guarantee we'll be able to [stay] in the hotel.
"So here we are then: no one will talk to us from the embassy, the hotel may well throw us out at midnight tomorrow night with our suitcases. Where are we supposed to go?"
As soon as the news that New Zealand was to go into lockdown hit yesterday, many tried their luck by heading to the airport.
Nick - who's been travelling around the country with his partner Amy - said there wasn't any hope in getting home.
"We've been pretty much abandoned by the airlines. We turned up to the airport yesterday [and] everyone had already been sent home: there was no customer service.
"We've just literally spoken to our airline and they said there's no flights until July 4th, so we're potentially facing three months without getting home."
Sarah Phillips came over for a holiday at the beginning of March to visit her brother Sam who lives and works in Wellington.
She went up to the British High Commission this morning, but found a deserted building.
She said the advice being given by the High Commission was still lagging behind.
"I knew that I couldn't leave the country before I was told by the Foreign Office that I couldn't leave the country.
"So I knew yesterday afternoon, and then this morning, I get a notification from the FCO saying, 'Brits should go home now' - and that's the official advice!"
The British High Commission has now set up a form where British nationals in New Zealand can register their details.
We encourage British Nationals in New Zealand to register your details with us below. By signing up to this, you will receive regular information about the situation in NZ regarding Covid-19 Level Four, including if any further flights come available.https://t.co/41pAVBw58z
— UK in New Zealand (@UKinNZ) March 24, 2020
The Commission said it would then send out regular information updates, including if and when any further flights become available.
"Our teams in Wellington and Auckland have been working around the clock to provide the best and most up-to-date information available to UK nationals here. We are regularly updating our NZ travel advice and we continue to keep that advice under review as the situation here develops further.
"We are also in touch daily with the travel industry, and New Zealand and Australian authorities, as we work together to respond to the unprecedented challenges of the virus that has impacted people across the globe.
"For those that are still in New Zealand, we also continue to encourage them to follow New Zealand's guidance, especially in terms of self-isolating, as the country prepares to go into Alert Level 4."


---