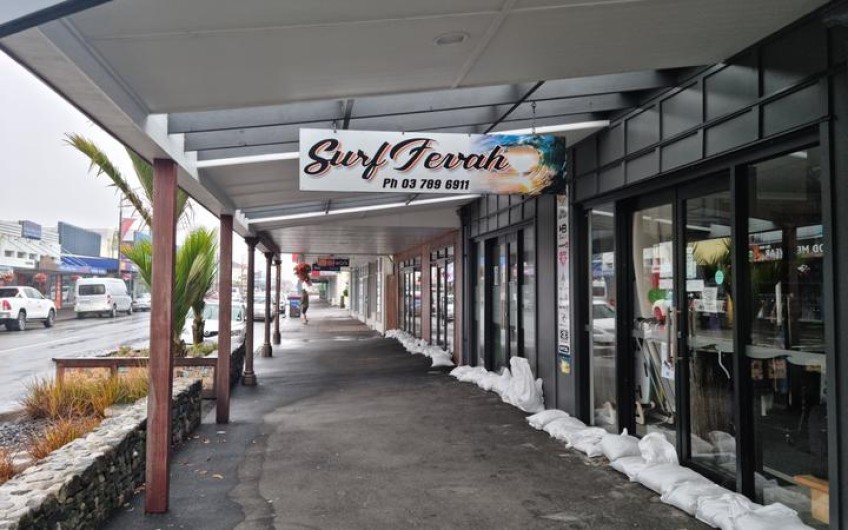 Parts of Westport evacuated as rainfall continues
Feb 04, 2022
---
Civil Defence has ordered a partial compulsory evacuation of Westport after days of rain and more heavy falls expected tonight.
Buller District mayor Jamie Cleine gave an update on the situation this morning and said he had not ruled out evacuating the whole town.
Cleine said the Buller Civil Defence controller had ordered a partial evacuation of Westport that were at a direct threat of flooding later tonight or the early hours of Saturday morning.
"The evacuation order is in force now," Cleine said.
Cleine said the preferable option would be for people to have a place to evacuate to.
There is an evacuation centre at Holcim, 901 Cape Foulwind Road for those who cannot stay with people outside Westport, and in Greymouth at the Baptist Church on 76 High Street.
"Everyone going to the Holcim site should take sleeping bags or bedding and food for three days, and be prepared to sleep in their vehicles."
He said emergency mobile alerts would be sent out to notify people of the areas that are covered by the compulsory evacuation order.
There will be an update on the forecast and a review, if any, of the orders at 3pm today.
Residents in the following areas must evacuate now:
Snodgrass Road Coates Steet Derby Street from Cobden Street to the beach Menzies St Roebuck Street Marrs Beach Road Kawatiri Place Colvin Street
Buller Civil Defence is asking people to travel in their personal vehicles if they can as accommodation is limited. Take your grab bag and pets with you.
Wear a mask and stay in your household bubble. Physical distance where possible.
Cleine said the evacuation order was based on a similar situation when flooding in July 2021 left Westport homes uninhabitable.
"We are still anticipating the arrival of Airforce helicopter and other civilian helicopters I believe are en route on available to assist wherever it's needed ... likely in that northern Buller area ... given the road is closed at the moment."
A MetService red heavy rain warning remains in place for Buller, and for Westland from about Otira northwards.
There are concerns the rain will result in flooding worse than last July when hundreds of homes in Westport were damaged, and some left unliveable.
MetService said an additional 80mm to 130mm of rain could fall near the coast, and 170mm-230mm in the rangers, between Thursday evening and 11pm tonight.State Highway 6 between Franz Josef and Haast on the West Coast is closed because of slips and flooding.
A large slip has blocked SH67 at Mussell Rocks / Nikau, and closing the road between Westport and Karamaea.
People in Punakiki have been asked to conserve drinking water.

---