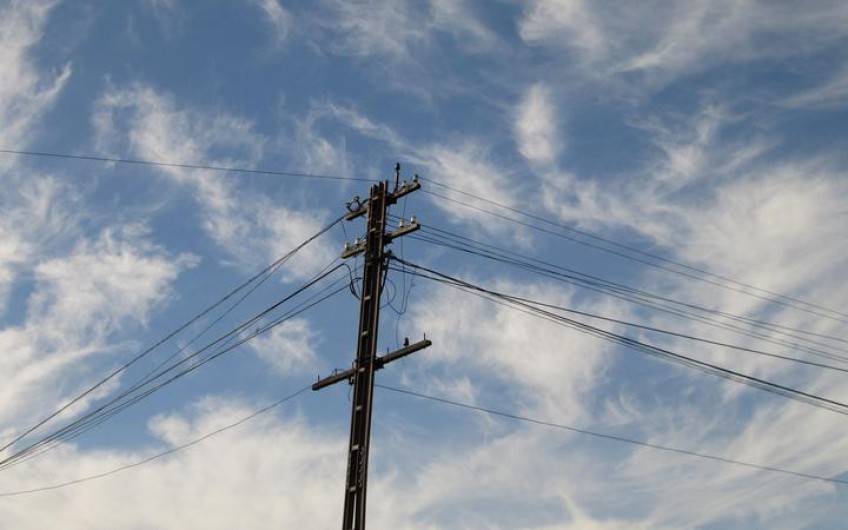 Otago facing Aurora big power bill hikes despite Commission cap
Nov 12, 2020
---
Otago residents may face a power bill increase of between $240 and $876 a year by 2026 in a draft decision on Aurora Energy's plans to hike prices to fix its failing network.
Aurora Energy's three-year proposal was expected to cost residents roughly $20 to $30 more on their monthly power bill by 2024 to address historic underspending with additional prices rises over the following five years.
This morning, the Commission revealed its draft decision that would cut down by nearly 15 percent from $609 million to a maximum of $523m over five years to fix and run its network, saying Aurora had overestimated what it needed to spend to fix its network.
The Commission has capped the increased costs to consumers at a maximum rate of 10 percent a year and stuck with the default five-year period.
Associate Commissioner John Crawford said Aurora's historic underinvestment in its lines network had kept its lines charges comparatively low for its customers over many years.
"However, more recently this underinvestment has led to its performance deteriorating, with increasing safety events matched by worsening reliability issues," he said.
Power bill increases could not be avoided as they needed to fix the network and could not force Aurora to pick up the tab, but it would not be as bad as the company's initial proposal, he said.
Aurora had separated spending into two areas - new assets and equipment, and operations to maintain and run its network.
The Commission has cut the proposed asset spending by 11 percent or $41 million to $315 million, while the operational spending would be cut by 18 percent or $45m to $208m.
Under the changes, Otago residents would still see a lines charge rise of between $3 and $13 per month from April next year depending on their usage and where they live.
That would increase to between $20 and $73 dollars by 2026.
Crawford said the prices were lower than what Aurora proposed, but the impact on electricity bills would still be significant.
The Commission also adjusted the prices that Aurora set out in their proposal, saying they did not account for GST and inflation.
Central Otago and Wānaka residents faced the highest price increase under the adjusted Aurora figures with an additional $567.60 on their power bill for the 2023-24 year. The Commission's draft decision would reduce that cost down to $378.
For Dunedin and Queenstown residents, the Aurora adjusted cost was $392.40 and $477.60 with the draft decision lowering them to $266.40 and $272.40 respectively.
"An alternative scenario we can consider is to cap overall revenue increases at 5 percent in the first year and then 10 percent for each of the next four years. This would cost Aurora's customers roughly an extra $10 million over time, accounting for interest and inflation," Crawford said.
"However, paying less upfront may still be preferable given the impact of Covid-19 on the local economy and we want to hear from them further on this point."
Another change included setting targets for power outages and interruptions on Aurora's network so it reflected the actual performance over the past five years.
The power company has been slammed by Otago residents during public meetings this year, who called Aurora Energy untrustworthy and unreliable.
It was a theme Crawford said the Commission was trying to improve and ensure Aurora became more transparent with its customers.
"We are proposing requiring Aurora to publish an Annual Delivery Report, which details exactly what work it has undertaken broken down by region, and then presenting it directly to its customers in public meetings. We are also proposing that Aurora reports more clearly on service quality, such as voltage issues, and how it calculates its regional prices," he said.
"Taken together, the package of measures we are proposing are focused on the long-term benefit to Otago communities and will help improve Aurora's performance over time. It has taken many years for the issues on Aurora's network to materialise, and it will take some years to fix them."
The Commission will hold public meetings this month to ensure residents across Otago can have their say.
A final decision is expected next year.
Mayor questions move
Mayor of Central Otago Tim Cadogan has asked why his district will still have to pay more for power than Dunedin will.
Under Aurora Energy's initial three-year proposal, Central Otago, Wānaka, and Queenstown residents would have had much higher power bills than people in Dunedin.
In a draft decision, the Commerce Commission trimmed its spending down by nearly 15 percent to a maximum of $523 million over five years to fix its network.
Central Otago and Wānaka householders would still pay nearly $10 more a month than Dunedin and Queenstown residents by 2023-24, and Cadogan said that was unfair.
"We still face a hiding, with the draft increases in Central Otago remaining significant. A large part of the hiding we face is based on an arbitrary pricing mechanism that sees our draft price rises increase at a far higher rate than Dunedin (the home of the company) and Queenstown," he said.
"In my view, we got a lot of what we need within the confines of what the Commission can do, with significant reductions made to the Customised Price-quality Path proposal put forward by Aurora."
The Commission did not have the powers to change the pricing mechanism impacting Central Otago residents, but Cadogan said he would be advocating for fairer pricing with the Electricity Authority, Aurora, Dunedin City Holdings and the Dunedin City Council.
Aurora to work out detail
Aurora Energy refused to be interviewed, but issued a statement from its chief executive Richard Fletcher.
"The Commerce Commission has today released its draft decision on Aurora Energy's customised price path application, submitted by the company in June of this year," Fletcher said.
"Aurora Energy's Board and Executive team will now take some time to work through the detail of the draft decision, which runs to some 500 pages, before making further comment."
The public are invited to attend the Commerce Commission's meetings on their draft decision Alexandra - 23 November (4pm to 6pm) - Alexandra Community Centre, 15 Skird Street Cromwell - 24 November (4pm to 6pm) - Cromwell & Districts Presbyterian Church, The Auditorium, 10 Elspeth Street Wanaka - 25 November (10am to midday) - Lake Wanaka Centre, The Auditorium, 89 Ardmore Street Queenstown - 25 November (4pm to 6pm) - Queenstown Events Centre, The Mezzanine Function Room, 33 Joe O'Connell Drive, Frankton Dunedin - 1 December (4pm to 6pm) - The Dunedin Centre, Conference Room 2, 1 Harrop Street


---