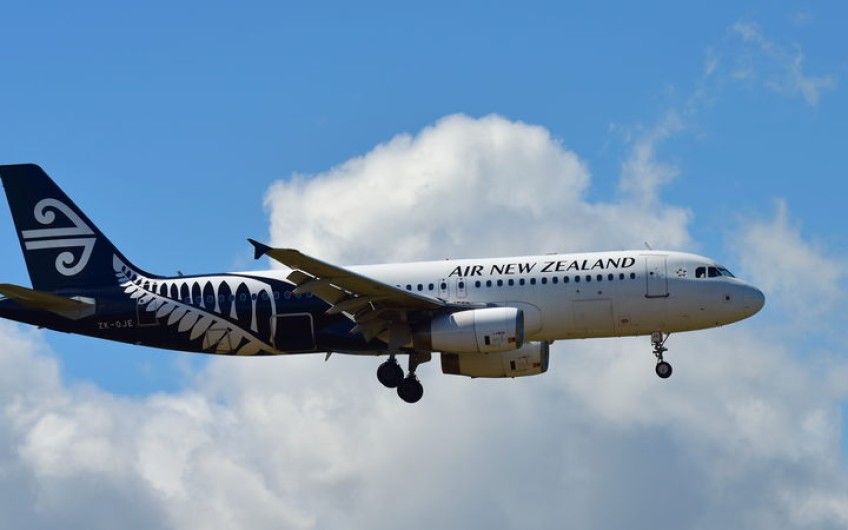 Optimism for new flights between Auckland and Invercargill
Aug 26, 2019
---
It's never been easier for Aucklanders to head to Southland for a weekend of Bluff oysters, cheese rolls and stunning scenery, or for Southlanders to go to the big city for the day, now that Air New Zealand is running direct flights.
The inaugural flight between Auckland and Invercargill took place yesterday, in what Southlanders believe will be a huge boon for the region.
The flights will run five times a week, leaving Invercargill at 6am and departing Auckland at 7.35pm, so it's easily possible for Southlanders to travel up for the day if they need to.
Air New Zealand chief executive Christopher Luxon said the Southland community had been asking for this service for some time, and now, the demand justified it.
"It came back to actually making sure we could build demand and - more importantly - build out a visitor proposition that made people want to go there," he said.
"And that's been done exceptionally well over the last five years. At the same time, we've got massive growth happening in the south of the South Island with Queenstown. And there's a flow of tourists that actually can move between Dunedin, Invercargill and Queenstown as well."
About 100,000 people call Southland home, more than half of them in Invercargill.
So is it going to be financially viable for a 170-seat aircraft to make 10 trips a week to and from the region?
"We're really confident because we've been very pleased with the support that we've had over the last six months or so since we announced that we were coming.
"As of today we've got close to 20,000 people who are booking and two thirds of them are actually Southlanders, which says that they're really getting behind the service and really wanting to support it, which is brilliant."
Mr Luxon has had a bit of bad blood with the Regional Economic Development Minister Shane Jones lately over the carrier cutting services to regional New Zealand.
But - in the minister's words - it was the diplomatic Shane Jones who turned up, and he hongied Mr Luxon before they boarded the flight.
Mr Jones said it was important that the Crown and Southland stakeholders continue to promote the region and make the most of the opportunities the flight will create.
"But most importantly, once the connection is created, it's really important that the leadership steps forward because this kind of connection has to be fuelled by economic viability," he said.
Mr Jones also announced yesterday that Invercargill is getting a loan of $19.5 million from the Provincial Growth Fund to help with a big redevelopment of the central city.
So it was a good day for Invercargill Mayor Tim Shadbolt.
"It's a huge factor in terms of the morale of the people because we've got the $20 million coming from the Provincial Growth Fund," he said.
"The meatworks are doing well, aluminium's doing well ... tourism's doing well. It's just a great time for Invercargill."
Ticket prices start at $79 but RNZ couldn't find a flight for that price until 21 October.


---