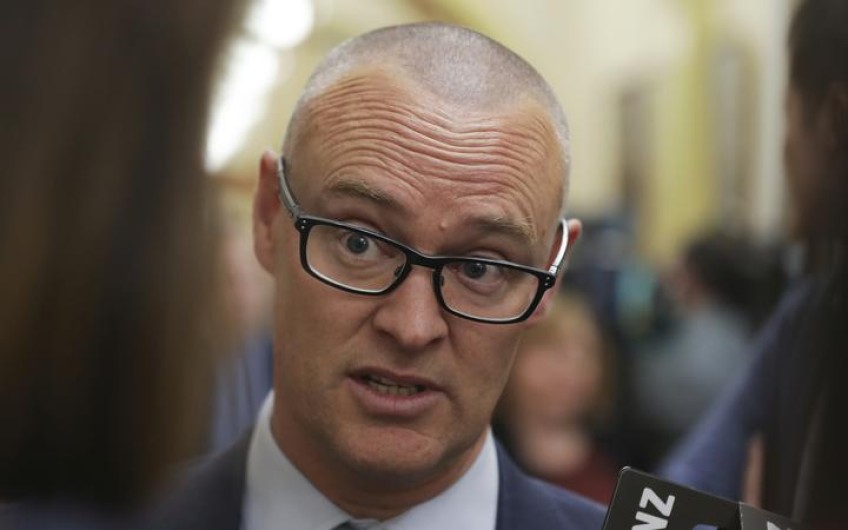 'One suicide is one suicide too many' - Govt unveils Suicide Prevention Office
Sep 10, 2019
---
The government is setting up a Suicide Prevention Office to lead efforts to reduce the rate of suicide.
It is part of a strategy and action plan titled Every Life Matters, launched today.
The measures announced today are intended to reduce the suicide rate of 11.3 per 100,000 people, a figure Prime Minister Jacinda Ardern says is a national tragedy.
They include a free counselling service for people bereaved by suicide, national guidelines to help health professionals identify and manage suicide risk, and increased support for children in schools.
They also include more support for suicide prevention education programmes, research, and closer work with Māori organisations to reduce particularly high rates of suicide in the Māori community.
Prime Minister Jacinda Ardern said change will take time but today marked an important start.
"There are no easy answers or quick fixes, but the range of actions we are taking will mean better support people in distress," Ms Ardern said.
Health Minister David Clark said one suicide is one suicide too many.
"I firmly believe the Suicide Prevention Strategy and Action Plan set us on a path towards fewer deaths from suicide. And the Suicide Prevention Office will provide strong leadership and monitor progress in delivering on the plan," he said.
"Strengthening our mental health services and reducing the rate of suicide are long-term challenges, but are key priorities for the Government.
"It will take time to build new services and new facilities and expand and upskill our mental health workforce - but we're getting on with the job," Dr Clark said.
The Suicide Prevention Office will be housed within the Ministry of Health initially with the intention of becoming a stand-alone office in coming years.
A Director of Suicide Prevention will be appointed shortly to led the office.
The Mental Health Foundation welcomed the initiative.
"We congratulate the Government on a strong, innovative strategy that envisions a future where the devastating impact of suicide is no longer felt in Aotearoa," chief executive Shaun Robinson said.
"Most New Zealanders are aware of the devastation suicide is causing in our communities," he said.
"But it is preventable, and this new strategy gives us the roadmap and tools we need to prevent it.
"Not only this, it will help to ensure New Zealanders have lives worth living - it does not seek simply to keep people alive but to build an Aotearoa where everyone can enjoy good mental health and wellbeing."
The Mental Health Foundation said it was disappointed there was no specific Māori suicide prevention strategy, but acknowledged the strategy strengthened the government's commitment to Māori and has a focus on reducing inequalities.
On Sunday, the government announced it is boosting the funding of more than 20 existing underfunded mental health services.
It is also allocating $30 million for the creation of new front-line services that will start operating early next year.
The investment is part of the $455m the government set aside for front-line mental health services in this year's Budget.
The founder of the Key to Life Charitable Trust, Mike King, was at the announcement.
He said he was particularly pleased that the government's plan included community organisations.
"There is so much information out there in communities that has been ignored in the past," he said.
Mr King said the plan also included support for people who had lost a loved-one to suicide.
"A family that has lost a loved-one to suicide are four times more likely to lose someone else. So this is a service that needed to be recognised and I'm so happy it is."
Many people felt disconnected and needed support from their friends and colleagues, he said.
"There is a significant part of our population who have got this massive inner critic and are telling themselves they are not worthy and what's the point. So what's the answer to disconnection? Let's get connected again. Let's lift everybody up, let's help everybody to stop being horrible people and be kind to each other."
Where to get help:
Need to Talk? Free call or text 1737 any time to speak to a trained counsellor, for any reason.
Lifeline: 0800 543 354 or text HELP to 4357
Suicide Crisis Helpline: 0508 828 865 / 0508 TAUTOKO (24/7). This is a service for people who may be thinking about suicide, or those who are concerned about family or friends.
Depression Helpline: 0800 111 757 (24/7) or text 4202
Samaritans: 0800 726 666 (24/7)
Youthline: 0800 376 633 (24/7) or free text 234 (8am-12am), or email talk@youthline.co.nz
What's Up: online chat (3pm-10pm) or 0800 WHATSUP / 0800 9428 787 helpline (12pm-10pm weekdays, 3pm-11pm weekends)
Kidsline (ages 5-18): 0800 543 754 (24/7)
Rural Support Trust Helpline: 0800 787 254
Healthline: 0800 611 116
Rainbow Youth: (09) 376 4155
If it is an emergency and you feel like you or someone else is at risk, call 111.
Main Image: Health Minister David Clark

---