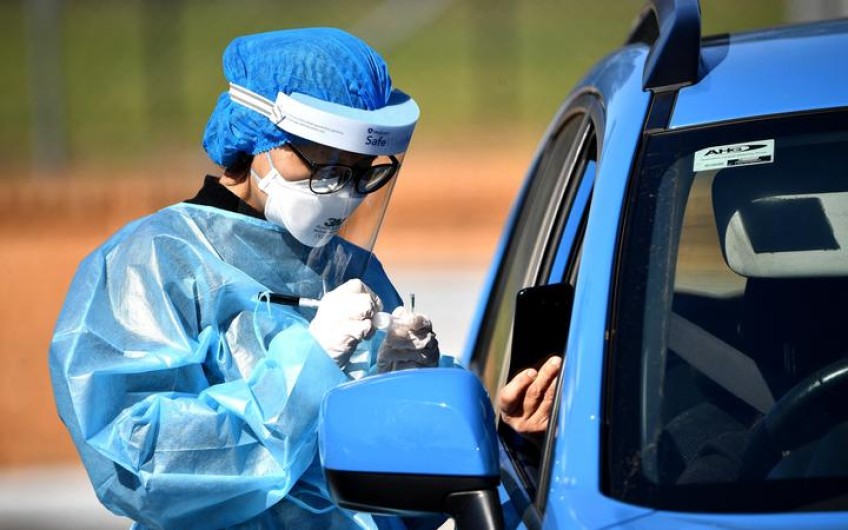 NSW - 1485 new Covid cases, 3 deaths, Victoria - 183 new cases
Sep 05, 2021
---
New South Wales has recorded 1485 new cases of Covid-19 in the community and three deaths from the virus in the 24 hours until 8pm yesterday.
Those who died were a woman in her 50s who had had one dose of Covid-19 vaccine, a woman in her 70s who was not vaccinated and significant comorbidities and a man in his 70s who was not vaccinated and also had comorbidities.
There are 1030 people in hospital in NSW due to Covid-19 and 175 of them are in intensive care.
New South Wales Premier Gladys Berejiklian has said that once 80 percent of the NSW population has had two vaccination doses the state will "certainly not have a statewide lockdown ever again".
Yesterday New South Wales recorded 1533 new locally acquired cases of Covid-19 and four deaths.
Victoria records 183 new locally acquired Covid-19 cases
Victoria has recorded 183 new locally acquired cases of Covid-19 as the state pushes to get vaccination rates ahead of a rapidly growing outbreak.
Of the new infections, 101 have been so far linked to known cases.
The state has stopped providing detail on how many people were in the community while infectious as contact tracers deal with hundreds of new cases.
It brings the total number of active cases in the state to 1417.
The new local cases were found from 48,487 test results processed on Saturday.
Chief Health Officer Brett Sutton yesterday said the state had "held a tsunami of cases back for 20 months".
"We've got maybe the biggest challenge that we've ever faced," he said.
"But we've also got a proper pathway out of here with vaccination, so hold the line in these last weeks and months, until we get the high vaccination coverage."
The state saw a significant jump in cases during the week, from 73 on Monday to a high of 208 from Thursday's tests. The number of people in intensive care units across the state has steadily risen along with infection rates.
Queensland records one locally acquired case
Queensland has recorded one local case of Covid-19 who is already quarantined at home.
Queensland Premier Annastacia Palaszczuk said she was not too worried about the case because it is very low risk since the woman was already in home quarantine.
But she warned that the virus would eventually emerge in Queensland in the near future telling people before that happens there is a "window to opportunity ... to get vaccinated".


---