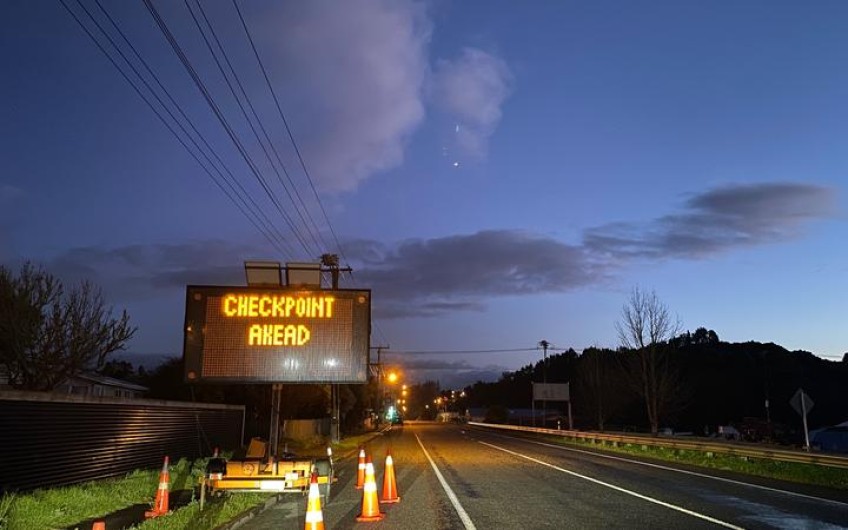 Northland Chamber boss surprised at Red Light - but is "not a vaccine fan"
Dec 14, 2021
---
Northland Chamber of Commerce chief executive Steve Smith has expressed frustration at news the region will remain in the red Covid-19 traffic light setting until at least mid-January.
Smith - who is " not a huge fan of vaccination" and is opposed to checkpoints - says the government announcement today was "not what we were expecting, obviously, and certainly not what we were hoping for".
When asked by Checkpoint what he thought of remaining in the red setting, he said: "not much".
"Any form of restriction at this time of the year really impacts our sole season insofar as hospitality and and tourism go. This is the time when businesses have to put away a little for the balance of the year and it looks at this stage as though that's not going to happen quite as we were hoping," Smith said.
"To be quite frank. I want to be very careful what I say here, I guess. I rather thought that the people of North Island had done a really good job. You know, that the majority of us - by far the majority of us of all ethnicities, have gone out and got that stuff pumped into us. And you can hear from my voice that I'm not a huge fan of vaccination, but I've had it done.
"But it's not so much for ourselves. It's for the people around us, and in particular those that are not vaccinated. So to sort of continue with restrictions on that basis for me is a bitter pill to swallow."
The decision of those who chose not to be vaccinated should be respected.
"I mean that from the bottom of my heart. I understand that not everybody wants to be vaccinated but same time we have not done enough? Can we not just please get on with things? You can hear the frustration in my voice I guess, but (staying in the red setting is) just not what we needed at this time of the year, that's for sure."
He asked that people still come to Northland over summer.
"All I can say is please, Aucklanders, don't write us off. Just do what you've done in years gone by and come up here and get out to the beach and forget all about it."
He did not support checkpoints.
Recently, Northland iwi said setting up roadblocks in partnership with police was crucial to help protect Māori communities in preparation of the Auckland borders reopening.
Meanwhile, Northland New Year festival Northern Bass is being postponed because it cannot happen while the region is under the Red traffic light setting.
Northern Bass posted on Facebook the three-day festival would be moved to Auckland Anniversary Weekend, starting on the Friday.
Under the orange setting, there are no gathering limits if the vaccine pass is used, but at red, gatherings are limited.
Covid-19 Response Minister Chris Hipkins told Checkpoint one of the reasons Northland was staying in the red setting was "very low vaccination rates" compared to the rest of New Zealand.
Northland needed more than 4000 people inoculated to get to the 90 percent vaccinate rate.
The next full review of the traffic light system will be in the week of 17 January.


---