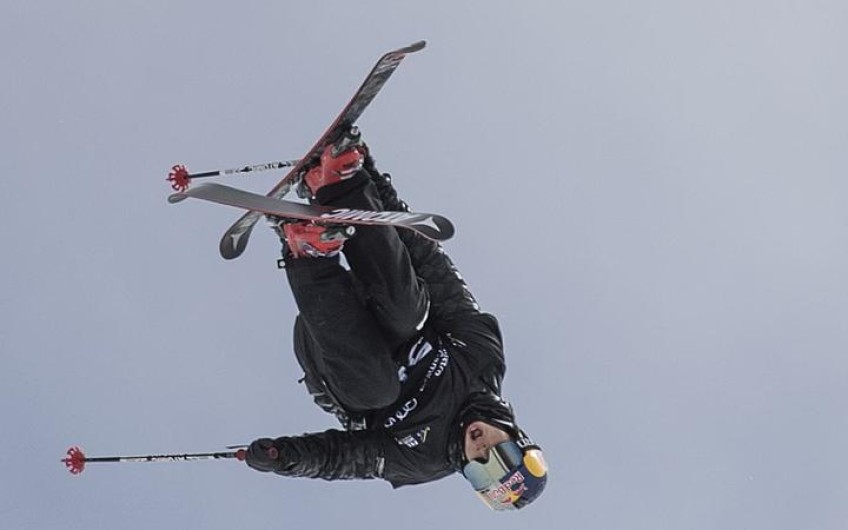 Nico Porteous has one more task at Winter Olympics
Feb 20, 2022
---
Freeski halfpipe gold medalist Nico Porteous has been named as the New Zealand flagbearer for the Beijing Winter Olympics closing ceremony.
The 20-year-old from Wānaka said the role was "the cherry on top of an amazing campaign".
"It's a real privilege to get to represent our country and carry the flag, I'll be waving it with a massive grin on my face."
Chef de Mission Marty Toomey said Porteous was selected as he embodies the spirit of the New Zealand team.
"Nico is not only an amazing athlete but also a real leader and inspiration to the rest of the team," Toomey said.
Porteous won bronze in PyeongChang as a 16-year-old before topping the podium and winning gold yesterday in Beijing.
He is the current freeski halfpipe world champion and reigning X-Games SuperPipe gold medallist.
Porteous will march tomorrow alongside teammates Anja Barugh, Chloe McMillan, Ben Harrington, Peter Michael, Gustav Legnavsky, brother Miguel Porteous, and New Zealand team support members.
The ceremony will mark the end of the Beijing Winter Olympic Games, which have been New Zealand's most successful ever Winter Olympics.
Represented by 15 athletes, the New Zealand team won two gold medals and one silver.
The gold won by Zoi Sadowski-Synnott in slopestyle is New Zealand's first ever Winter Olympic gold.
"It's great to be celebrating our most successful ever campaign, and I'd also like to acknowledge all those athletes who did not win medals but gave it everything on the field of play as they represented New Zealand," Toomey said.
"Snow sports and ice sports are growing in New Zealand and I have no doubt that these athletes have inspired our next generation to get out there and give it a go."
All remaining New Zealand athletes depart China tomorrow, with most continuing on overseas for further competition.

---