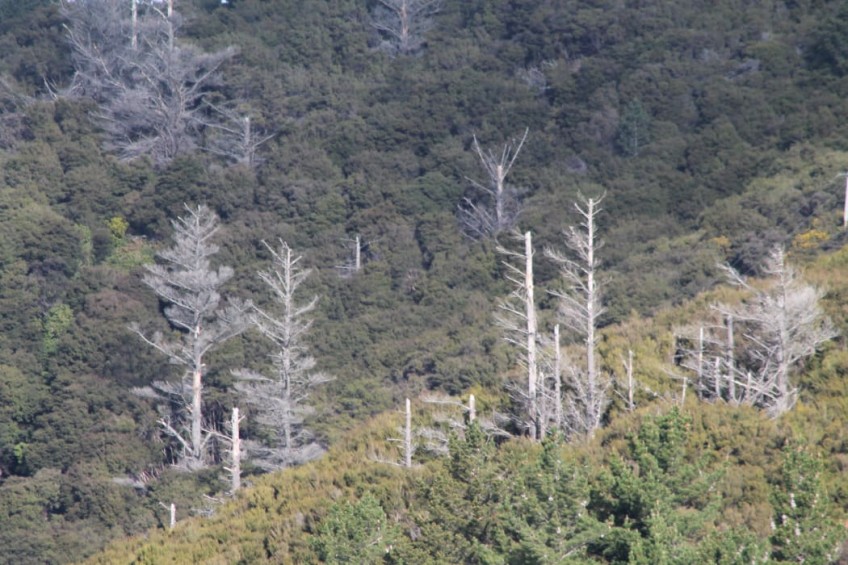 Newly-approved weedkiller could help halt spread of wilding pines
Jun 22, 2022
---
A new weedkiller to target wilding pines has been approved for use in New Zealand.
Wilding pines cover 1.8 million hectares of New Zealand land, threatening biodiversity, native bush and farmland.
But the weedkiller Method 240 SL, which has just been approved by the Environmental Protection Authority, could help to stop their spread.
The herbicide can be used to control wilding conifers and other woody plants on non-crop farmland, conservation land and recreational parks. Its active ingredient, aminocyclopyrachlor, is new to Aotearoa, but has been approved in Australia, Canada and the US.
The hazardous substances manager at the Environmental Protection Authority, Dr Lauren Fleury, said Method 240 SL was a valuable addition to fight the pines' spread.
"I think we can see from the struggles that people are having at the moment and the fact that they [the pines] are still spreading, it really is important that we can approve new tools for dealing with problematic wilding conifers," she said.
Dr Fleury said the herbicide can be applied aerially to better target hard-to-reach areas.
"That's one of the challenges in dealing with wilding pines is that are often in remote and inaccessible areas," she said.
"The aerial application can be done by spraying large areas, but it can also be used in a targeted manner. It can also be used on the ground and applied to individual trees."
Unless stopped, wilding pines will cover 20 percent of New Zealand in 20 years, she said.
Dr Fleury said strict controls will be applied to the herbicide and how it can be packaged, labelled, stored, disposed of, transported, handled and used.
The EPA received three submissions supporting the new chemical and six against.


---