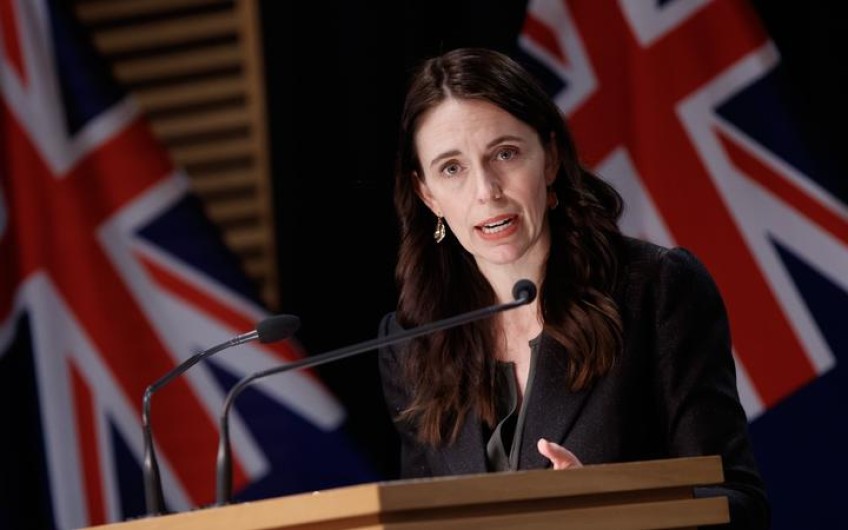 New Zealand to move to Phase 2 of Omicron plan - Jacinda Ardern
Feb 14, 2022
---
Prime Minister Jacinda Ardern has announced today that New Zealand will move to Phase Two of its Omicron plan at 11.59pm on 15 February, when the period of home isolation reduces.
Ardern says the increase in Covid-19 cases is not unexpected and the country can will stay in Phase Two as long as daily cases remain between 1000 and 5000 cases.
The move to Phase Two means the self-isolation period for cases reduces from 14 days to 10 days, and for contacts from 10 days to seven.
The period of self isolation also applies to household members.
"We've seen that 90 percent of household contacts who were going to test positive do so within those first 10 days," with Omicron, she says, so there are good reasons for the changes.
She advises people to develop a self-isolation plan, including identifying a buddy who can drop off supplies.
Anyone experiencing symptoms that get worse during isolation - particularly breathlessness - is advised to call Healthline immediately.
Phase Two also means the start of the test-to-return-to-work scheme. This would allow critical workers to return to work if they return daily rapid antigen tests.
Employees of businesses signing up to the scheme can go to a provider like a vaccination clinic and get a pack of 10 rapid antigen tests.
In some cases, the tests are being provided directly to workforces.
"We've secured enough rapid antigen tests to deal with a widespread Omicron outbreak with 7.2 million in New Zealand now and more arriving over the next week," Ardern says.
Positive case at Parliament
A member of the Press Gallery at Parliament has returned a positive rapid antigen test (RAT) result for Covid-19.
"We know that they [RATs] are not always 100 percent accurate," Ardern says.
The individual has taken a PCR test to confirm if they are infected.
This is the first public case of Covid-19 at Parliament.
The prime minister's briefing comes in the wake of the protest which built to an attendance of 3000 over the weekend despite appalling weather and a constant stream of loud music and Covid-19 vaccination ads - played at the insistence of Speaker Trevor Mallard.
Ardern advised the protesters via Morning Report to go home and take their children with them.
The spread of Omicron is also likely to feature at the briefing with cases almost doubling yesterday to a record 810, surpassed today by the announcement of 981 cases.
Prominent epidemiologist Professor Michael Baker also warned today that the real number of cases in Aotearoa could be 10 times the official figure - the real number could be more like 8000.

---