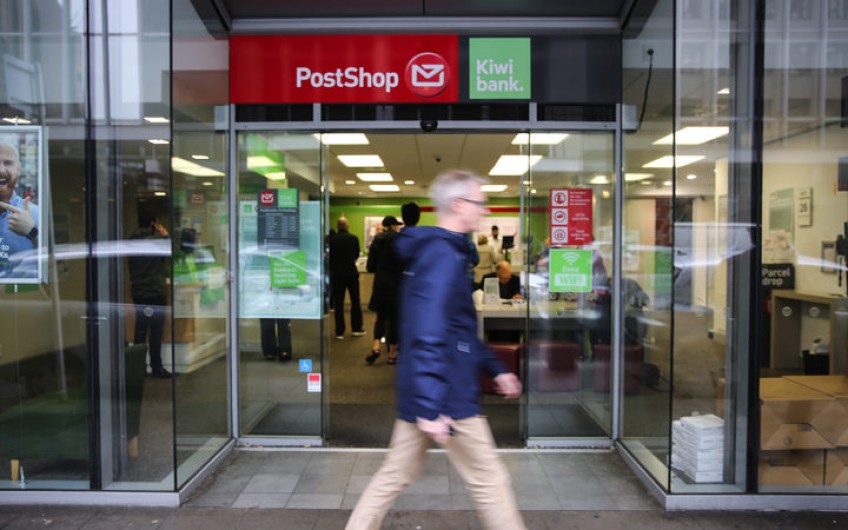 New Zealand Post to close 79 shops
Nov 27, 2018
---
New Zealand Post wants to shut its last 79 shops, but will not say when the last branch will close its doors.
Last week, Kiwibank announced the closure of its Johnsonville, Petone and Stoke branches, leaving the attached post shops to find new homes.
But it is all part of the plan for New Zealand Post, with its offices being swapped for supermarkets and pharmacy counters.
New Zealand's first post office opened in Russell - then known as a Kororareka - in 1840.
Fast forward to 1880, and 850 post offices had popped up around the country.
Since then, the postal service changed shape many times, and documents given to RNZ revealed the post office in its present form was on the way out.
Johnsonville Community Association president Simon Pleasants was outraged at the plan.
"New Zealand Post has been planning for a year to close down their post shops and replace them with franchise operations across the country."
He said dumping post office services on supermarkets and stationery stores was unacceptable because there was more to it than selling stamps.
"What are the regulations for sending a parcel to Taiwan, or Bhutan, or somewhere like that? Do the staff at the local Countdown know that?
"No, they're not going to know that. They're going to have to spend a lot of time looking things up and that's not going to be a good service."
Mr Pleasants was calling on local businesses to reject any franchise offers made to them by New Zealand Post.
New Zealand Post said the move from stand-alone stores was old news and 801 of its 880 stores were already franchised.
Its general manager of channels, Janet Selwood, said it was a positive move.
She said New Zealand Post could cut costs amid plummeting mail volumes, customers would get longer opening hours, and businesses could pick up a lucrative contract.
But Ms Selwood would not put a lifespan on the 80 remaining post offices.
"We'll be doing it on a case by case basis as to where it makes sense and when it makes sense.
"When we make that decision, or we're thinking about making it, we'll be talking to our staff first."
Ms Selwood said with mail volumes plummeting, something had to give.
"If we're to stay in communities and continue servicing all of New Zealand then we have to look at a different model."
Newtown's post shop closed last year and the suburb's postal services are run from two pharmacies.
Newtown Residents Association president Rhona Carson said she understood why Johnsonville was worried.
"Until it was threatened, we didn't really appreciate how valuable it was."
As a state owned enterprise, New Zealand Post had to fulfil certain obligations in order to operate.
Those requirements were due to be updated by the start of this month, but that deadline was pushed out to 2021.


---