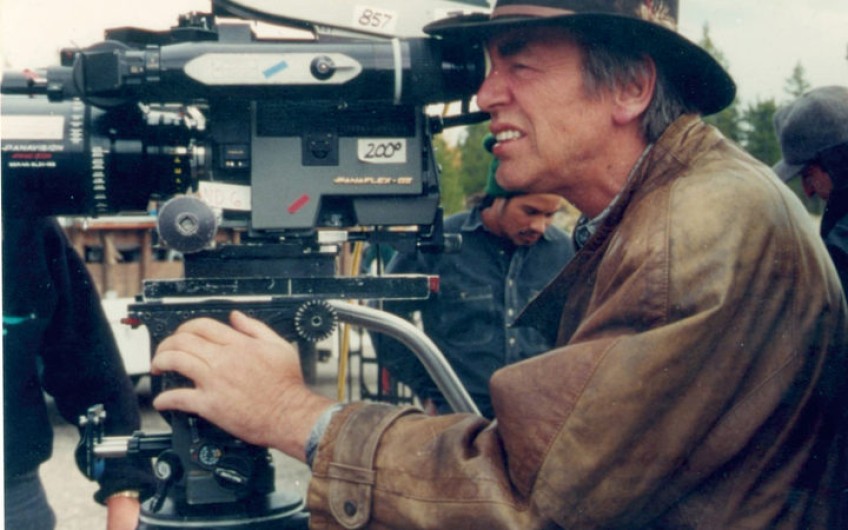 New Zealand film pioneer Geoff Murphy dies
Dec 04, 2018
---
Filmmaker Geoff Murphy has died aged 80. One of the pioneers of the modern New Zealand film industry, he's perhaps best remembered for the highly successful Utu and the road movie with a special place in New Zealanders' affections, Goodbye Pork Pie.
Born in Wellington in 1938, Murphy was teaching when the film bug bit him in the late 1960s. As he told a Radio New Zealand interviewer in 2009, he had fond memories of that time.
By 1970 he was able to make an anarchic robbery short, Tank Busters, which was played on television and which was followed by a long association with the multi-media group, the Bruno Lawrence Electric Revelation and Travelling Apparition, or Blerta, still fondly remembered by many older New Zealanders.
In 1981, Geoff Murphy made Goodbye Pork Pie, a fun action movie featuring two ne'er-do-wells and an increasingly deconstructed yellow Mini car. It was enthusiastically received, and was released in 40 countries and the re-emergence of films made by New Zealanders for New Zealanders was under way.
His next feature was Utu, a local western inspired partly by the historical figure, Te Kooti. The scale of the production, including a full orchestral score, demonstrated what could be done with a New Zealand story and, in his opinion, Utu was his best film. The third of Murphy's achievements of the 1980s was The Quiet Earth, a science fiction story which went on to gather a cult movie following. But he was feeling increasingly frustrated and constrained by funding limitations and fractious relations with the people holding the purse strings. Faced with a tax bill that had him contemplating bankruptcy, he left the country to work overseas in television and movies, largely in the United States.
He worked as a jobbing director in Hollywood and his outspokenness and lack of respect for studio executives and accountants sometimes caused him problems, including being sacked. But he had a reputation for being able to deliver action sequences at a reasonable cost, and there was usually work if he wanted it. He made significant contributions as a 2nd unit director, notably in New Zealand on Peter Jackson's The Lord Of The Rings.
By 2003, Murphy had returned to New Zealand, fed up with the American film industry and keen to make films for a New Zealand audience again. He soon ran up against the same frustrations that had caused him to leave the country in the 1980s and, after a few years, he retired.
Murphy's later work in New Zealand had a mixed reception but always carried his trademarks of rebellion against petty authority, fascism and violence. He was a man of strong opinions and wasn't afraid of voicing them in blunt terms, and never lost his impatience with the bureaucracy surrounding film-making.
In 2013 he received a Lifetime Achievement Award at the Moa NZ Film awards and was made an NZOM in the 2014 New Year Honours. Earlier he had been honoured as one of New Zealand's 20 greatest living artists when he was named an Arts Icon by the Arts Foundation, the same month a restored, shortened version of his 80s classic Utu won positive reaction when it debuted at the NZ Film Festival.
His autobiography, A Life On Film, was published by Harper Collins in 2015.


---