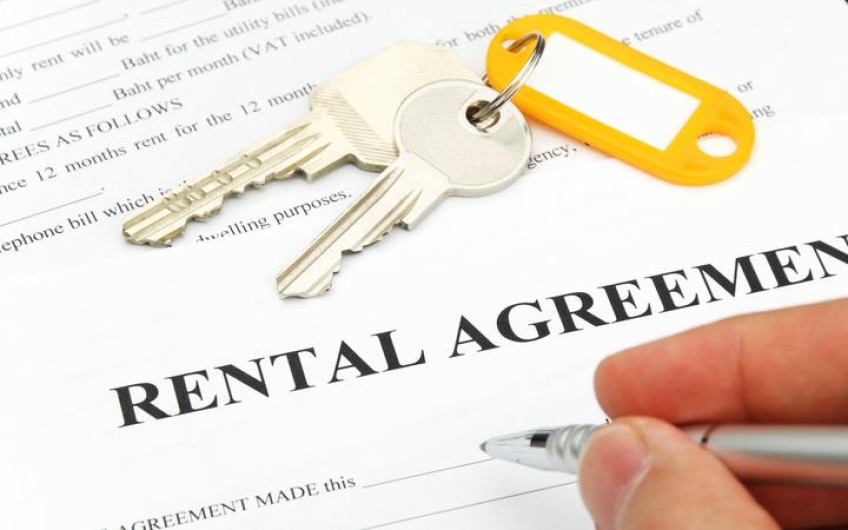 Government: New tenancy clause to provide 'certainty, clarity'
Sep 28, 2021
---
The government is taking steps to help tenants through the impact of Covid-19 restrictions on commercial and residential tenancies but neither landlords nor tenants are pleased.
The measures included in the Covid-19 Response Legislation Bill introduced to Parliament were designed to help businesses resolve disputes over commercial rent, as well as provide greater certainty for landlords and tenants by protecting residential tenancies from being terminated during alert level 4.
Justice Minister Kris Faafoi said the measures followed concerns initially raised during last year's lockdowns.
The bill would insert a clause into the Property Law Act requiring a 'fair proportion' of rent to be paid where a commercial tenant had been unable to fully conduct their business in their premises as a result of lockdown restrictions.
"Landlord and tenant would need to agree on the amount of rent that is fair. They could also agree that the clause does not apply," Faafoi said, adding mediation or arbitration would be required where landlords and tenants were unable to come to an agreement.
"The proposed law change would only apply to leases which do not already provide for adjusted rent payment terms during an epidemic emergency."
Property Council chief executive Leonie Freeman said the only party to benefit from the change would be lawyers.
"This proposal completely misses the intricacies of commercial leases. Where is the bespoke response for hospitality or retail? Why aren't we focusing on where the need is the greatest?" she said.
Retail NZ and Hospitality NZ said the change did not go far enough and would like to see some additional support to landlords and tenants to resolve issues that have arisen since the latest lockdowns began in mid-August.
"The retail and hospitality sectors have been crying out for government leadership on this issue for 18 months, and nothing is being put forward to help resolve current rent-relief deadlocks," Retail NZ chief executive Greg Harford said.
"While it is good news that the government is looking to help negotiations in future lockdowns, the reality is that many businesses are struggling to get their landlords to agree to reasonable arrangements to cover the last six weeks."
Hospitality NZ chief executive Julie White said businesses were desperate for support.
"Since mid-August, most retail and hospitality businesses have had almost no revenue coming in, and some landlords have not been willing to negotiate reasonable terms.
"The government has provided no specific support for businesses to manage rent situations, and no incentive for parties to negotiate."
Faafoi said it would make sure they had a lever to work through a solution to find a fair resolution.
"Some leaseholders still felt that they didn't necessarily have an avenue, some of the likes of the Auckland District Law Society said that on the whole the issue had been fixed but I think there have been essentially a couple of holdouts in the latest outbreak that haven't seen fit to find a fair resolution and this change will essentially force them to do that.
"It's been difficult to gauge compared to last time where there was a deluge, there has certainly been a constant trickle of correspondence and people coming forward to say 'our landlord still isn't willing to engage'."
The implied clause would take effect from today, although prior agreements to adjust rent obligations in a lockdown situation would not be affected by the change.
"In principle, agreements need to reflect the uniqueness of the current Covid-19 situation, and provide the means by which both landlords and tenants can share the financial burden of the impact of Covid-19 restrictions.
"The Residential Tenancies Act changes will enable restrictions against residential tenancy terminations to be switched on and off by ministerial order - making the new changes flexible and responsive," Associate Housing Minister Poto Williams said.
"This is about future-proofing tenancy law and provides much-needed certainty and clarity for landlords and tenants," Williams said.
The legislation is similar to the tenancy termination measures put in place last year, but with some key differences, including that the restrictions would be able to be switched on and off by ministerial order.


---