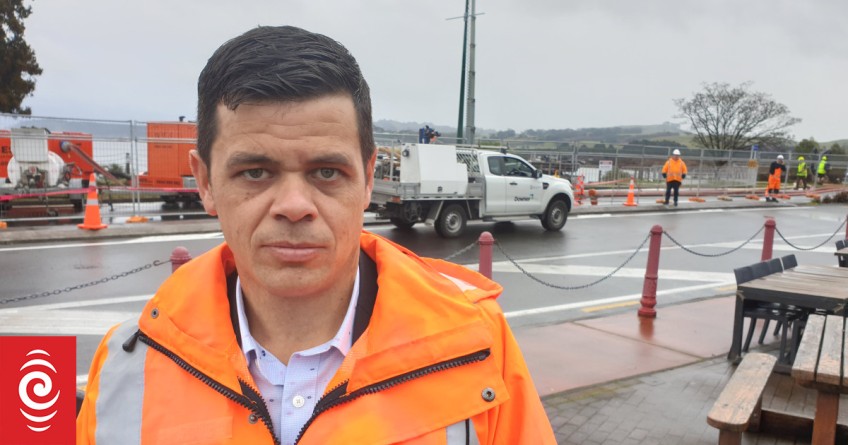 New Plymouth council restructure to cut quarter of senior management staff
Aug 04, 2023
---
New Plymouth District Council is looking to shed a quarter of its senior management staff in the first phase of a restructure.
Chief executive Gareth Green said the initial focus of the review would be on the top two tiers of leadership and involve axing 13 jobs.
The staff affected were informed of the review on Thursday, and consultation would start this month.
Green, who started in March, said the council was not delivering some services successfully which required change.
He gave the example of council budgeting to deliver $150 million worth of capital works, but only delivering $90m and requiring additional staff to do so.
"So we can't just keep adding new staff to increase the amount of work that we are doing. We need to find efficiencies and better ways of doing our business."
Since his appointment, a review of the organisation's internal operations had identified the need for cost savings and operational improvements, Green said.
"I've been tasked with ensuring that our organisation is fit-for-purpose, with the right resources, skills, and means to get the job done - delivering a programme of work that cements New Plymouth as a 'lifestyle capital'."
It became clear there was a disconnect between the organisation's structure and the people it worked for, which was affecting programmes being delivered successfully, Green said.
"To help with this, we all need to understand our 'why' - the purpose that underlies who we are, and what we do. There is a need for transformative change across all levels of the organisation, if we are to succeed, and this is recognised among many of the staff."
The review aimed to improve the way council worked to deliver better outcomes for the community, and aligning it more closely with its overall vision and priorities for the district, he said.
Staff were taking the news as well as could be expected.
"Whenever you are dealing with individuals and people's jobs then it's difficult and a difficult conversation, but to date everyone has a similar understanding of a need to change," Green said.
Veteran councillor and long-time critic of council spending Murray Chong welcomed the move.
"I think it's a good step forward by our CEO. Almost 50 percent of our costs is staff wages, so if we can have a cut there and it starts from the top and hopefully works its way down, you know, that can make a big difference," Chong said.
"And we certainly need to cut costs especially with everyone getting the new rates bill in the post this week."
New Plymouth hiked average rates by more than 12 percent this year.
Chong hoped the cuts would be just as deep when the review looked at the wider organisation.
"Let's hope so. You've got to remember that since 2016 till now staff has increased by 40 percent, so maybe we need to get it back to that."
Mayor Neil Holdom said it would be an unsettling period for staff.
"I think most staff would accept there is a need for change and obviously with these organisational restructures you have a situation where there is uncertainty for some and that creates a little bit of anxiety, but I think when they are well run and everybody is clear on what's going on and there's really clear timeframes and everyone is treated respectfully, they can be run really well."
He said the goal of the restructure was about the council's performance and efficiency and mapping the organisational structure to strategy and long-term visions.
"It's really about we've got a new CEO who's come in and is looking to transform the organisation to deliver what's ahead of us, and the organisation has to change, because the operating environment has changed, and we've got a vision we've got to convert into reality.
"Most people embrace change, particularly in local government, because it is always changing, but the reality is we've just got to adapt to a significantly changed operating environment.
"We've got a huge amount of work to do and an environment with inflation much higher than most people have experienced for a very long time."
At present, the council employs 655 fulltime equivalent staff across the entire organisation.
Green said the total number of job losses could change after the consultation period and any staff affected would be the first to know.
Outcomes of the review would be implemented across September and October.
Main image (RNZ/Andrew McRae): New Plymouth District Council chief executive Gareth Green says a review of the organisation's internal operations has identified the need for cost savings and operational improvements.


---