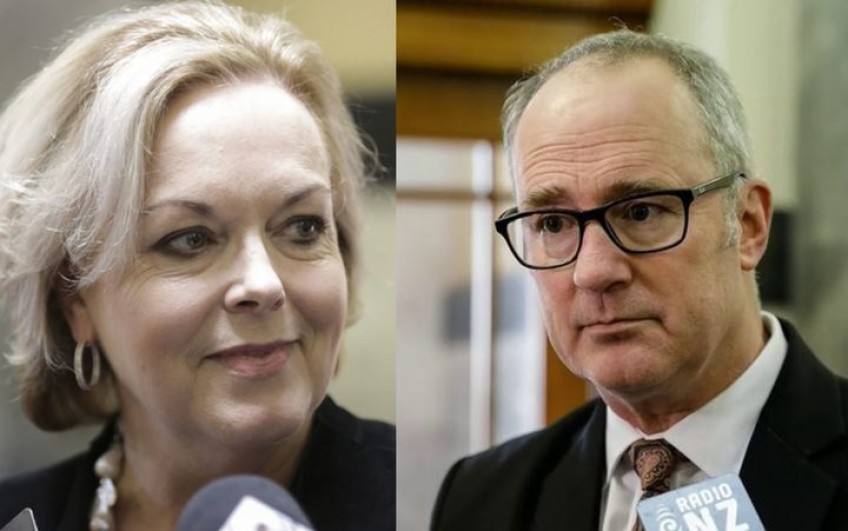 National questions Housing Ministry consultant and contractor spend
Mar 29, 2019
---
National MP Judith Collins says the Housing Ministry's spending on contractors and consultants shows it is struggling to attract staff with industry experience for the KiwiBuild programme.
In the first four months of its existence, the ministry responsible for KiwiBuild has spent just shy of $5 million on external consultants and contractors.
That equates to half of what the Housing Ministry paid its actual employees.
National's housing spokesperson Judith Collins said it was hard to justify that level of spending over such a short time by a ministry that has "so far failed to shine" and it showed it had a problem with attracting people with industry experience.
The KiwiBuild programme has been under intense scrutiny after the controversial resignation of the former head of the unit Stephen Barclay, and problems getting private developers on board, meaning imminent annual construction targets would not be met.
Details of contractor and consultant costs were provided to RNZ under the Official Information Act.
The ministry says much of the money was spent to provide expertise in specific areas, that was not readily available within its own staff.
It's a relatively small ministry compared with others in the public sector, spending nearly $9.5 million on 224 employees.
Nearly $3.3m was paid to 73 individual contractors but there was no breakdown of the services they provided.
The ministry also paid $1.5m to 47 "professional service firms" - $1.2m of that was for large scale and KiwiBuild land development projects, including site analysis, valuations, remedial work, design and legal services.
Other firms were contracted to provide IT and "knowledge management" systems, to set up "talent acquisition" systems and for consultancy services.
Nearly $34,000 out of a total fee of $67,000 was paid to a firm to develop the ministry's organisational strategy.
The most paid to one contract provider was $442,000.
The highest daily rate for contractors, reported by the ministry, was $2000.
One of the problems, Ms Collins said, was the lack of people with any real experience in the housing and construction industry who actually worked for the ministry.
"And that's why so many people have been contracted to get things done for them.
"But that is going to be an ongoing issue because as we've seen with the contracts between developers and KiwiBuild is you need to have people who understand contracting, understand development and issues around property."
The upshot was that "developers would take advantage of people who don't understand the business," she said.
"One of the problems is trying to get people to come into a ministry that has so far not shone when it comes to getting anything done."
She cited the recent example of what happened when Stephen Barclay went to work for the ministry.
"So anyone who is from the private sector looking at what happened to Mr Barclay and the publicity that's been brought upon him will be wondering whether or not they want to be part of that culture," Ms Collins said.
Ms Collins told Morning Report the amount spent on contractors added up to $67,000 a house.
"It is absolutely a rort and it's a huge waste of taxpayer money."
Housing and Urban Development Minister Phil Twyford told Morning Report the opposition did not understand the numbers.
He said the money was being spent not just on KiwiBuild, but on the entire Ministry of Housing and Urban Development.
"This is not just KiwiBuild, this new ministry is responsible for implementing the entire housing and urban development programme of the government.
This included the response to homelessness, planning and finance reforms, modernising rental laws as well as KiwiBuild, he said.
"But the real thing that's gone on here is that we've had to set up a new ministry because we inherited a terrible housing crisis and the public sector simply didn't have the capacity to implement the reform agenda we put in place."
He said the type of work they were doing on housing had not been done by government in New Zealand in decades and it had to pull in people from the private sector with relevant experience.
Earlier, in a statement Mr Twyford said: "Contractors and consultants make up about a quarter of the total staff and contractors at the Ministry of Housing and Urban Development.
"It is not unusual for a new government department to rely on contractors to provide the expertise and capacity needed until recruitment has been completed for permanent and fixed term roles.
"The ministry has many good people with industry experience including KiwiBuild's new head of delivery Helen O'Sullivan, previously of Ockham, who is well respected in the development community."
Work done to establish demand for Wanaka houses
The ministry also released further information about how demand for affordable housing in Wanaka was assessed, after sluggish sales of the KiwiBuild homes.
RNZ put questions to the ministry about what modelling was done for houses that were covered by the government underwrite.
It said a number of steps had been taken including analysis of the people who had registered for KiwiBuild programme, of government data relating to the regional rental market, recent sales data and seeking expert opinion.
The ministry also used census data to assess the number of households that would have the level of income needed to buy a KiwiBuild house, noting the most recent information was from 2013.
It said there were challenges however when trying to predict demand for areas where historic data was "non-existent or not directly relevant", for example for a new development.
The ministry was addressing that by trying to get "greater granularity" from individual and regional data, it said, including getting more information from those registering for KiwiBuild.
RNZ also asked whether sales had fallen below expectations and about the likelihood the government would have to buy some back under the conditions of the underwrite.
Those questions were not addressed in the ministry's response except to confirm half of the 10 KiwiBuild homes in Wanaka had still not been sold, all homes were now complete and it "expected sales to continue".


---