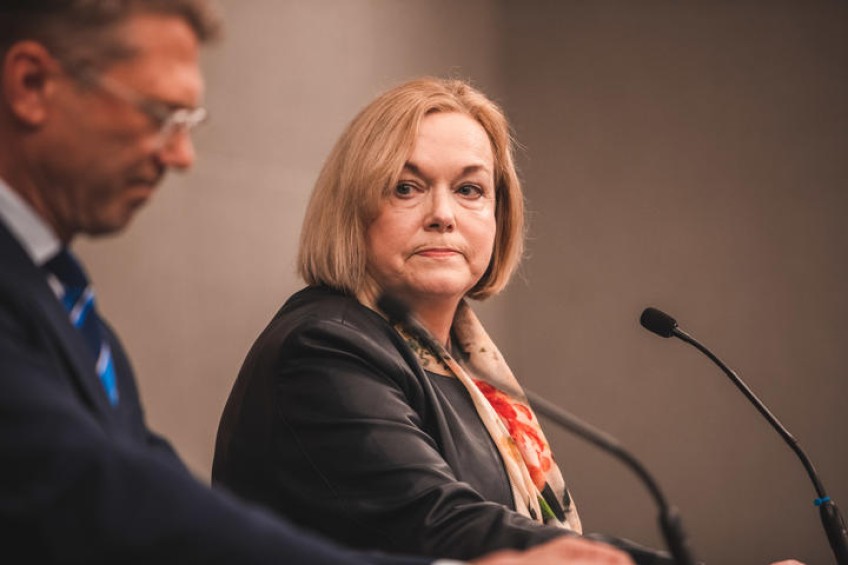 National Party admits $4 billion hole in their promised spending
Sep 20, 2020
---
The National Party has acknowledged it made an error in its fiscal plan promising tax cuts to kick start the economy, but says it is not a material mistake.
It comes after Labour issued a statement revealing a $4 billion gap in National's costings.
National's finance spokesperson Paul Goldsmith admits he used the wrong numbers, and has since updated the plan.
He says the error was irritating and regrettable, but not significant to the plan, and he's apologised to party leader Judith Collins for the mistake.
The party will simply borrow the missing $4 billion - but will still borrow less than Labour, Goldsmith said.
"This is an irritating mistake. We missed it, and our external checker missed it as well, and that's a mistake that we made."
However, Labour are calling the gaffe an "extremely basic error" that calls into question National's abilities as potential leaders of the country.
They say the wrong figures were used by National when claiming an extra $19 billion would be available by cancelling Super Fund contributions for the next decade.
Labour's finance spokesperson Grant Robertson says the Pre-election Economic and Fiscal Update - the government's accounting of its books before New Zealanders go to the polls - showed just under $15 billion of contributions would accrue over that time.
Which left National with $4 billion less to draw from to balance planned spending with their promised $4.7 billion worth of tax cuts.
Robertson says the mistake was easy to find and it throws doubt on the opposition party's competency.
"It cuts to whether or not National are able to put forward an economic plan that New Zealanders can believe. I believe this plan is irresponsible and unaffordable, we've now seen a specific example of that.
"This does go to credibility. It's a mistake clearly that's been made here. And quite clearly there aren't people now involved in putting together this material for National who have been involved in budgets before."
Robertson questioned whether there are other mistakes in National's policy, and says it's not the time for policy made up on the fly that does not add up.
He suggests National shows the spreadsheets behind its workings and issue a new plan.

---