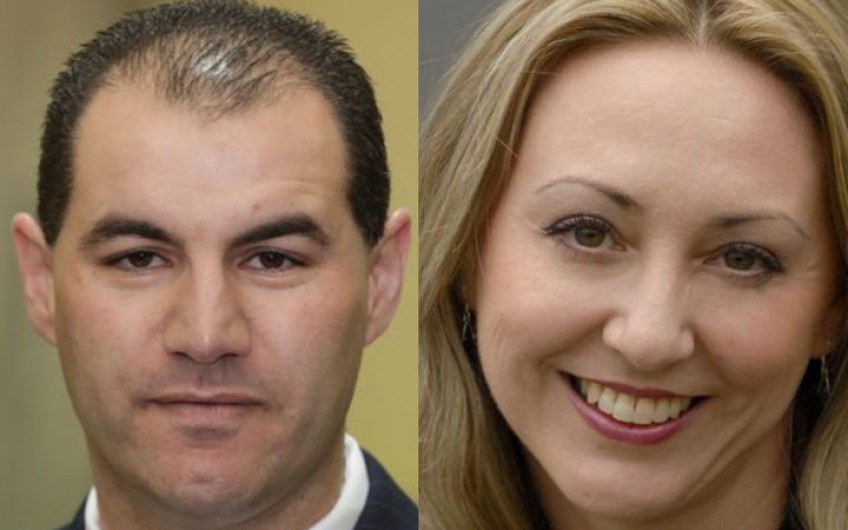 National MP Sarah Dowie says she will not stand down despite police investigation
Feb 07, 2019
---
National MP Sarah Dowie has refused to answer questions about her relationship with Jami-Lee Ross and a text message allegedly sent from her phone.
Ms Dowie is under police investigation over a text message Mr Ross received which said he "deserved to die".
Mr Ross - now an independent MP - has named Ms Dowie as someone he was having an affair with.
Ahead of today's caucus meeting, Ms Dowie told reporters she would not stand down, saying she was "committed to the people of Invercargill".
But she refused to answer any questions about her behaviour.
"Look, if there is a police investigation underway, then it would be inappropriate to comment at all."
Speaking to reporters, National leader Simon Bridges rejected suggestions the situation was a distraction or had brought National into disrepute.
"We've moved on ... it's a tough situation for her, but she's going to show Invercargill the champion she has been, is, and will continue to be for them and we'll back her in doing that."
Mr Bridges said he did not condone the alleged text message, calling it "regrettable", but said New Zealanders would see the situation for what it was "a personal relationship that went badly wrong".
He would not stand Ms Dowie down during the police investigation and expected her to contest the 2020 election as the MP for Invercargill, he said.
Ms Dowie had not raised the possibility of resigning with him, Mr Bridges said.


---