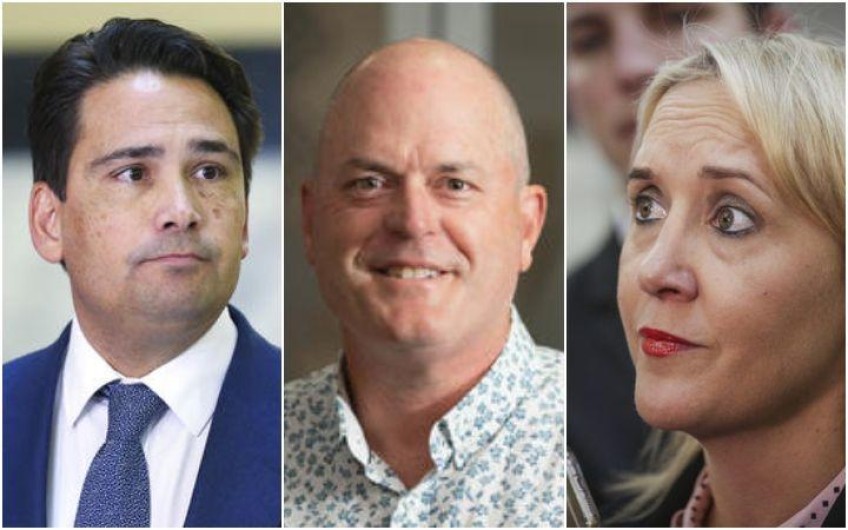 National confirms leadership vote to be held on Friday
May 20, 2020
---
Simon Bridges has called the bluff of his potential challengers, summoning National Party MPs to Parliament for a vote on the leadership midday Friday.
It's still not clear where the votes would fall if there is a direct challenge, with one well placed MP - a Bridges supporter - telling RNZ it was a "line call".
The numbers were being done to see if there was enough support for an alternative ticket of Todd Muller and Nikki Kaye but there had been no formal challenge.
The pair has gone to ground and are yet to make any comment about whether they will front and challenge Bridges on Friday.
Bridges said this morning a vote to test his leadership and that of his deputy Paula Bennett would be held by next Tuesday "at the latest".
MPs Todd Muller and Nikki Kaye are the only credible alternative ticket, but have not yet publicly confirmed their intention to challenge.
Senior MP Judith Collins and former leadership contender said she would not be mounting a challenge.
"I've got no intention of being involved in it, any of that at the moment - no intention at all."
She declined to say who she would support in any leadership vote.
The numbers are still being done and while some MPs are privately backing a Muller-Kaye leadership team, many are still making up their minds.
Some MPs have questioned Bridges' strategy of announcing the upcoming vote during his round of media interviews this morning, but Collins would only say that "was entirely up to him".
When asked whether Bridges and Bennett would survive a vote of no confidence, Collins said that was up to the caucus, adding she "wasn't doing the numbers for herself or anyone else".
She said disunity within political parties in an election year was "terrible in terms of the people and the polls" and she urged the caucus to resolve this as soon as possible, then "come together in unity".
Mark Mitchell ran in the 2018 leadership contest, but said today he fully backed Bridges and would not be making a challenge.
"From day one I've pledged my loyalty to Simon and he retains that as leader," he said.
"Obviously there have been some caucus colleagues that have been active. We'll be going into caucus next Tuesday and whatever happens in caucus, we will emerge as a united team."
He would make no comment about Muller as a potential leader, or how things might play out in the event of a caucus vote.


---