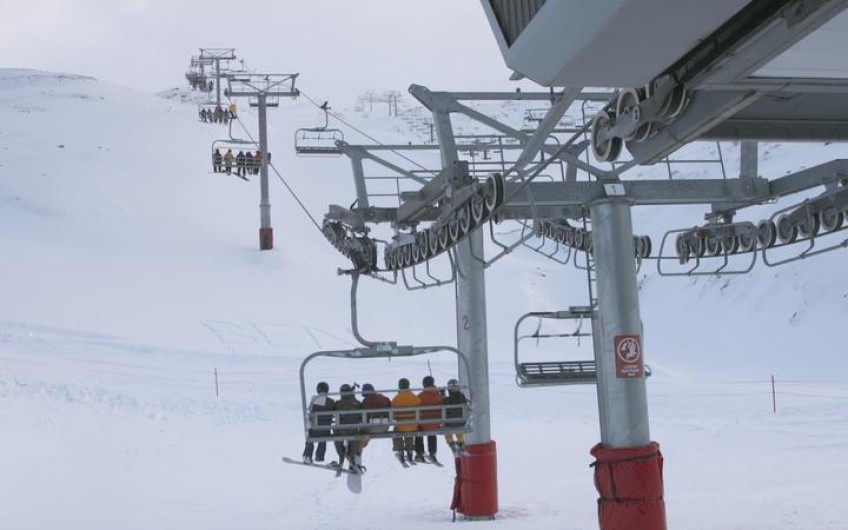 Mt Hutt skifield becomes first in South Island to open
Jun 11, 2021
---
Canterbury's Mt Hutt has opened its slopes for the season, after a sprinkling of snow courtesy of last week's wild weather.
It is the first South Island commercial field to open this season after low snow levels and high temperatures forced other fields to push back their opening dates to next week.
The Nor'West Express - a multimillion-dollar eight-person chairlift - is also getting its debut, after a ribbon cutting ceremony this morning.
The biggest of the Hutt's three chairlifts, it takes just two minutes to reach the top of the run and can carry up to 3000 people an hour.
Ski Time accommodation operator Pete Wood said at least 2000 snow-seekers were already on the slopes.
He said it was already shaping up to be a good season for the Methven-based accommodation and food spot.
"We certainly have our fingers crossed that we're going to have a cracker of a season," Wood said.
"We've got the base to start off with, so all we need now is some topups of fresh snow and a few Aussie tourists coming across, but Kiwis have been a great support to the area."
Wood said bookings were already much improved on last year's post-lockdown season and demand was growing.
"We're smiling a lot more this year, compared to last year," he said.
He said the facility had 42 rooms and was fully booked for three nights in a row.
"School holidays are looking very, very busy ... the whole season is shaping up to be a good one."
He hoped groups of snow-seeking Australians visiting this winter would also boost local trade.

---