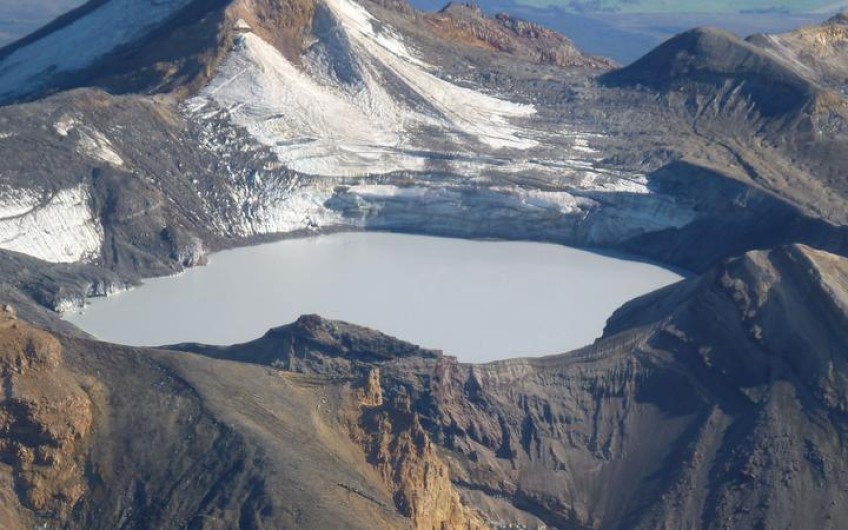 Mount Ruapehu enters fifth week of raised volcanic activity
Apr 26, 2022
---
Elevated volcanic unrest on Mount Ruapehu has entered its fifth week with strong tremors, gas outputs and heat-flow into the crater lake.
GNS Science said while the tremor level had varied during the past week, it remained high overall and continued to be the longest and strongest period of tremors recorded over the past 20 years.
The crater lake temperature remains at around 37C.
GNS said the sustained nature of the volcanic unrest was indicative of processes being driven by molten rock (magma) interacting with the geothermal system within the volcano at a shallow depth of between 0.5 and 2km.
It said the most likely outcome continued to be that no eruption would occur.
The volcanic alert remains at level two and the aviation colour code remains at yellow.

---