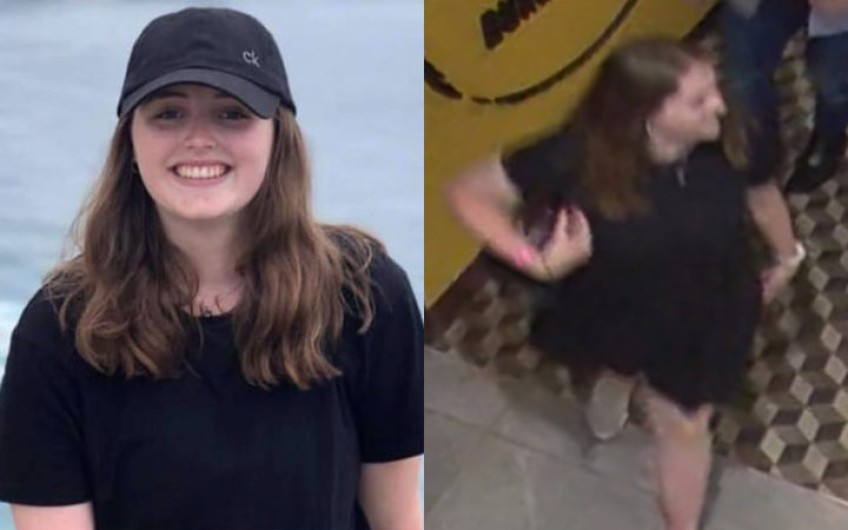 Missing British tourist: ' The longer this goes on, the more worrying it is'
Dec 06, 2018
---
Police say there's no evidence of foul play at this stage in the disappearance of a 22-year-old English backpacker Grace Millane.
A missing person report was received on Wednesday for the 22-year-old after her family had not heard from her for several days.
Ms Millane left the UK six weeks ago to travel the world after finishing university.
Detective Inspector Scott Beard said the lack of contact is out of character for Ms Millane, especially as it was her birthday on Sunday.
He told Checkpoint Ms Millane has been in New Zealand since late November and was last seen at 7pm on Saturday night at Sky City on Victoria Street in Auckland's CBD.
"The longer this goes on, the more concerning it is. We don't have any evidence of foul play but we're keeping an open mind," Mr Beard said.
Mr Beard said various sightings have her wearing either a black top, blue jeans and red sneakers, or a black dress with white shoes.
"We have her on CCTV footage at 7.15pm on Saturday night, from where she went there, we don't know, but obviously that's part of our investigation."
Mr Beard said police found some of Ms Millane's items at the backpackers she was staying at in the Auckland CBD but wouldn't divulge what the contents were.
"We've spoken to a number of people at the backpackers because she was in a room that at least four people were staying in.
"We know some of her property was there (the backpackers) and we have that, but we don't exactly what she had so we don't know what she has on her or if there's anything missing," he said.
Mr Beard said none of her roommates at the backpackers were with her on Saturday evening and there was sufficient evidence to suggest she was going to go back to the hostel to collect the items she had there.
"She had spent some time in the Bay of Islands, she's doing her OE so she's going to go to the tourist destinations and she's done that.
"We believe she's booked further travel in New Zealand in the upcoming days. The concern is that the family have not heard from her and when her 22nd birthday was on 2 December, that's when you'd expect to hear or for them to contact her so that's why there's concern."
"There's been nothing (communication since Saturday) between her and her family, no," Mr Beard said.
Mr Beard said Ms Millane had a number of phones on her while in New Zealand.
"We have a couple of phones from the backpackers but we believe she may have another one or two so we're keeping an open mind," he said.
She has brown hair and brown eyes and is approximately 5ft 6in (168cm) in height, and 58 kg.
Police are asking anyone who may have seen her or who knows where she is to get in touch.
Main Image: The CCTV image on the right was taken at Auckland's Sky City on Saturday night Photo: Supplied.


---