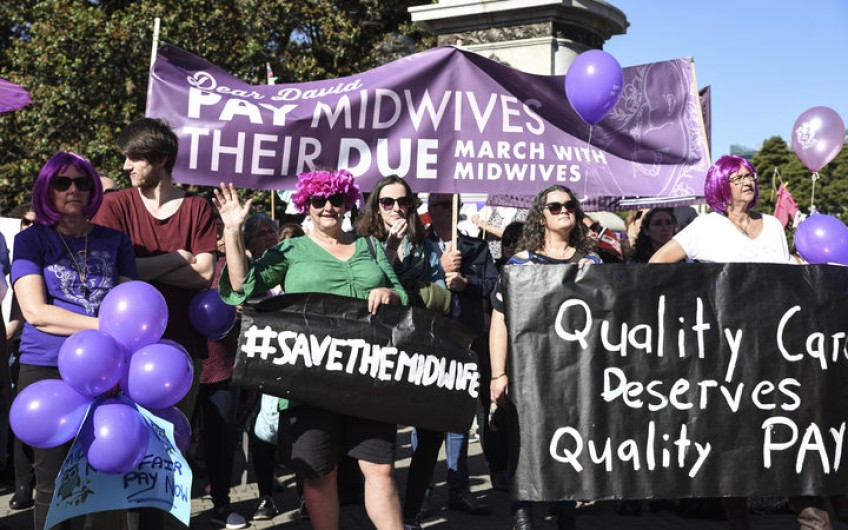 Midwives hopeful after meeting with minister
Sep 20, 2018
---
Midwives are cautiously hopeful they will be able to finally get a better deal for community midwives.
The College of Midwives met with the health minister last night to discuss a funding model it co-designed with the Ministry of Health.
It was part of a settlement reached after the college dropped an earlier pay equity challenge.
But documents released under the Official Information Act show the ministry then recommended against the funding model, because of how much it will cost.
College of Midwives chief executive Karen Guilliland said Health Minister David Clark had agreed a timeframe had to be put around getting an agreement settled so it didn't continue to drag on.
"We presented a draft agreement that we'd written up to the minister and the [Director General of Health] who was also there, they've taken that away and have promised to see what they can agree to and what they can't agree to."
Dr Clark said the college set out clearly the issues as they saw them - including concerns about pay, turnover and retention and rural midwifery.
"They left me in no doubt that the midwifery workforce feels it has been neglected over many years.
"I made it clear during the meeting the government values midwives and is committed to working with them to make midwifery more sustainable.
"We made a start in Budget 2018 with a $103.6 million package, which included an 8.9 per cent increase in fees for midwives, but we've always been clear that we can't fix everything in one go."
Representatives from the college will meet with ministry officials on Monday and the minister again in about three weeks time.
Main Image: Midwives protesting in May 2018. Photo: RNZ / John Lake


---