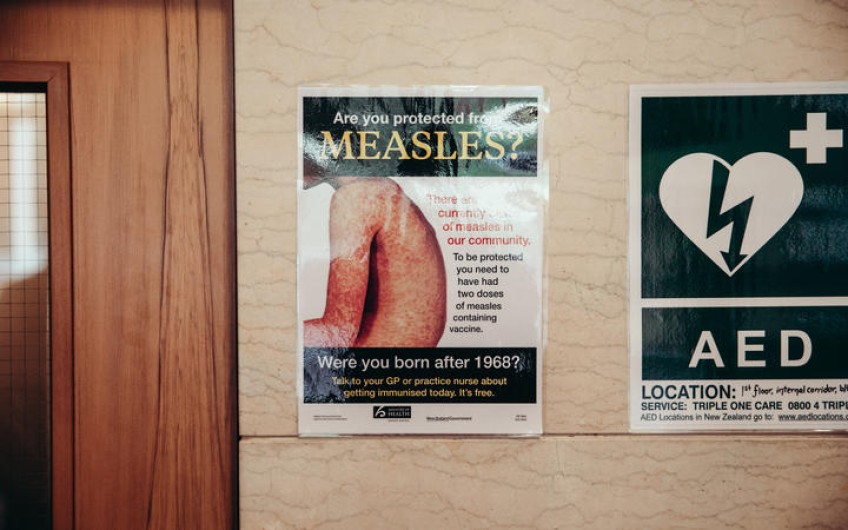 Midwives expect measles questions after miscarriages
Oct 02, 2019
---
Midwives in Auckland are expecting more questions about measles after two women lost their unborn babies when they contracted the illness.
Yesterday, health authorities confirmed that five pregnant women had been hospitalised with measles and there had been two foetal deaths.
College of Midwives Auckland co-chair Ady Priday said they've been fielding plenty of queries from women over the last eight to 12 weeks.
Most pregnant women are tested for rubella antibodies, and this gives an indication as to whether they've had the MMR vaccine, she said.
"If that rubella status is showing immunity, we can be quite rest-assured the MMR has been given to the woman at some stage."
The vaccine is not recommended during pregnancy, so Ms Priday said women who aren't immune, or have low immunity, should make sure everyone living with them or visiting them is vaccinated.
They may also need to be more cautious about where they go out in public.
Ms Priday said those women should get the vaccine once they have given birth.
Women who do get measles while pregnant are at risk of miscarriage, premature labour and low birthweight infants.
However, unlike rubella, there is no evidence it causes congenital malformations.
Plunket said the news has prompted increasingly scared parents to call its 24-hour hotline.
Plunket's parentline manager, Anne Marie Morris, said its key message to the thousands of worried parent callers is to check whether they and their friends and whānau have been immunised.
She said if they haven't then they should make a plan to get the jab immediately.


---