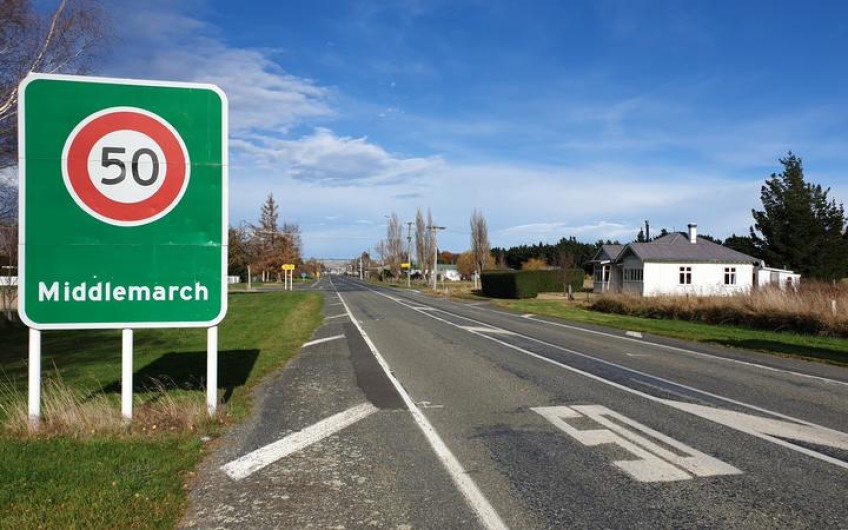 Middlemarch to fight tourist train route closure
Dec 05, 2019
---
The small Otago community of Middlemarch is gutted after a vital tourist train route was cut from the town.
Dunedin Railways - which Dunedin City Council owns a controlling stake in - will no longer be running Taieri Gorge train excursions to Middlemarch.
About 20 trips annually take the route to Middlemarch, with the vast majority of Taieri Gorge excursions turning around at Pukerangi, about 18km from the town.
From January however, Dunedin Railways will drop trips to Middlemarch - about 80km inland from Dunedin - for the "foreseeable future".
Dunedin Railways chief executive Craig Osborne said it was a commercial decision.
"The key factors influencing that decision for us is the extra demand around cruise ships - we've had to increase the number of cruise ship trains.
"In addition, we've got greater demand for passengers wanting shorter trips. And the challenger for us is the length of the Middlemarch trip - six and a half hours plus - and most tourists don't have that amount of time to spend when they're in Dunedin.
"And also the challenge around the cost of maintaining that 18km of line versus the revenue we actually generate."
The move would come into effect from the end of this year, he said.
The lack of consultation, considering the ramifications for the town of 300 people, has caused discontent.
Strath Taieri Community Board chair Barry Williams said the news came as a "bolt out of the blue" yesterday.
"I knew nothing about any proposals, talks or anything until yesterday. [It's] a bolt out of the blue and, yeah, it is a kick in the guts. There was a lot of money donated from the Middlemarch area to get the Taieri Gorge going years ago.
"I'm very disappointed. Extremely disappointed."
He was concerned about what would happen to railway infrastructure such as the tracks, station and railway house as well as a turntable installed in Middlemarch.
The town would fight the decision, he said.
"We certainly won't lie down without a fight," Mr Williams said.
"I thought with the council we might have heard something. We've had enough issues ... where we haven't been looked after that well."
The number of trips going to Middlemarch had already reduced, Mr Williams said.
The town relied on the railway and the Otago Central Rail Trail to bring visitors in and this move would hurt it economically, he said.
"I can understand the economics of it but the moment you stop using it the upkeep will only get worse."
The town had felt like the "poor cousin" for time already, he said.
"We've had it previously that they can't change things on the Taieri Gorge programmes because they've got to print all these brochures a couple of years ahead for the tourist operators and to think they can just chop us - bang. As a community person I'm just gutted."


---