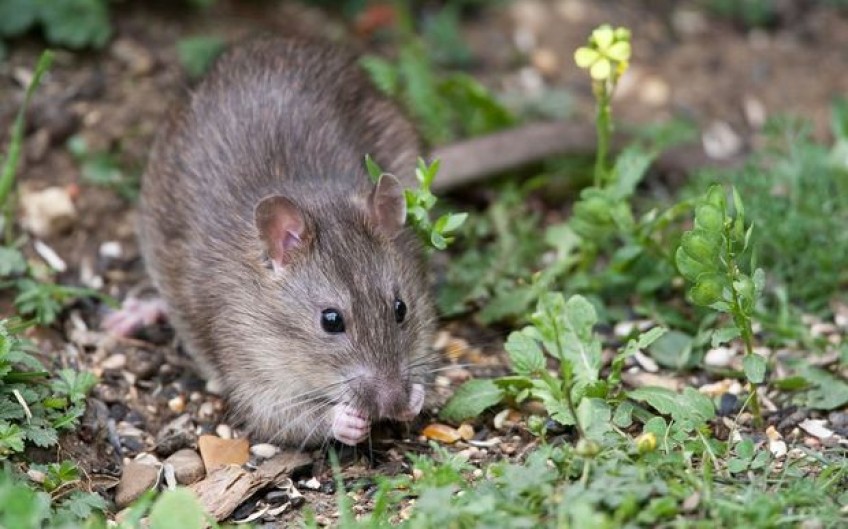 'Mega mast' prompts biggest ever DOC 1080 drops
Jan 10, 2019
---
Forest and Bird is calling on the Department of Conservation to ramp up its response to what's being called a mega mast, which could unleash a plague of predator on threatened native species.
The department is already planning on spending $30.5 million over two years to carry out the largest aerial 1080 programme in New Zealand's history.
During a mast year, which is triggered by a cool summer followed by a warm summer, large numbers of beech trees fruit heavily at the same time, across the country. Rats and mice feast on the seeds and their numbers boom, and so do those of the stoats that prey on them. As the weather cools, the rats and stoats turn to birds for food.
This year, ancient podocarps such as kahikatea and rimu are showing signs of heavy seedfalls as well.
Department of Conservation scientist Graeme Elliott said based on current predictions and historical climate records, it was looking like the most extreme mast for 20 years.
"We've had a series of masts over the last few years and it's bigger than those and, going back in time, the next one that's similar in size is 1999 - and I remember that one, and it was a whopper."
In response, the department is planning its biggest ever series of 1080 poison drops, which are expected to cover about one million hectares of native forest, up from about 860,000 hectares in 2016. It is also planning an extensive ground campaign of traps and bait stations in the more accessible areas.
Dr Elliott said if nothing was done, the impact on species such as the mohua (yellowhead) could be dire.
"The places that we're most worried about are particularly around Arthur's Pass, where there are small populations of mohua and rock wrens hanging on, and there are the remnants of the orange-fronted parakeet population. We're really worried about those, that they could really take a hit.
"Otherwise, there's populations of mohua and bats in places like the Eglinton Valley in Fiordland that might take a hit, the Dart Valley near Lake Wakatipu, and The Catlins."
Not far enough - Forest and Bird advocate
Forest and Bird conservation advocate Dean Baigent-Mercer saw the effects of a mast year firsthand, near Lake Daniell in the Lewis Pass Scenic Reserve, nearly a decade ago.
"Every 20 seconds or so, I could see movement. There would be a rat or a mouse, there were things moving all the time, on the ground, in the trees."
He said the department's plans did not go anywhere near far enough.
"We know that it's actually four or five million hectares of public conservation land that is going to be affected by this, so we actually need to have more than one million hectares - even though that will be an all-time historical high for this country."
Dr Elliott agreed, in a perfect world, they would do the whole lot, but they did not have access to enough helicopters or bait supplies to do it this year - and it could take quite some time to build up enough capacity for future years.
Expected opposition
The department was expecting increased opposition by anti-1080 activists, who made headlines over the last 18 months by leaving dead birds on Parliament's steps and threatening to shoot down helicopters.
It was obvious that the poison was a dangerous substance, he said, but the science didn't back up any fears that the way it was being used would harm human health.
"There's unintended bykill of a few native birds but, for all the species we've had a look at, and that's a lot now, the benefits of using it far outweigh the costs."
The SPCA this week raised separate concerns over animal welfare, calling for a ban on the use of the poison and a move to more humane pest control methods.
However, Operational Solutions for Primary Industries (OSPRI), which carries out 1080 drops to kill possums that may be carrying tuberculosis, said both of its main research projects into alternative methods still involved poisons.
It said other biological alternatives were researched in the 1990s but found to have a low-likelihood of effectiveness.
Existing funding enough - Conservation minister
Conservation Minister Eugenie Sage said the $81.2 million over four years set aside for predator control in the last budget should be enough to meet the department's needs for now.
"If they come back and say 'there are populations at risk, we need to go to the finance minister', yes, we'd do that. We've got budget bids in for 2019 but the 2018 bid was to provide that secure funding over four years for a significant scaling up in predator control."
Dr Elliott said the mast could end up being good news for some threatened species in predator-free sanctuaries.
"The rimu mast is quite good for kākāpō, so we are expecting a big kākāpō breeding season. And because the kākāpō population has been growing over the last 25 years, we've got more females that are available to breed than we've had before. So I think we're expecting another whopper - for kākāpō breeding."
The next steps for the department would be to sample beech seeds in February, and rodent populations in February and May, to see if the mast's impacts would be as extreme as predicted.


---