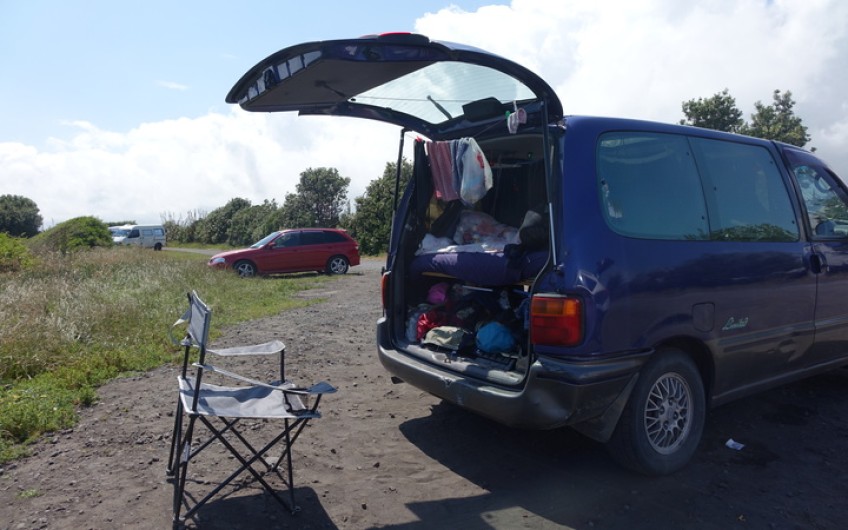 Mayors happy with freedom campers despite fines
Jan 10, 2019
---
The vast majority of freedom campers are playing by the rules this summer, according to councils in South Island tourist hotspots.
That's despite hundreds of fines being dished out across a number of the big tourist hotspots.
Since December 21, almost 500 fines have been issued by the Queenstown Lakes District Council.
In Dunedin, about 100 fines have been issued while in Christchurch, 35 fines have been issued in Akaroa since a crackdown on freedom camping in December.
In the Tasman region, about 45 fines have been issued.
Last summer there were major problems in Queenstown with waste and rubbish, and the council promised a crackdown.
Queenstown mayor Jim Boult said the hubs that have been set up where campers can shower, use the toilet and do their washing have been a success, with almost 7000 campervans using them so far.
"We've done a lot of publicity around what you should and shouldn't do, rather than what you can and can't do, and I think people are taking notice of that.
"We've distributed 20,000 leaflets over the summer period giving campers information and giving them advice and that's paying dividends."
There would always be a few freedom campers who caused problems, but the vast majority were following the rules, Mr Boult said.
Tasman District Council regulatory manager Adrian Humphries said there was a perception that people leave rubbish and toilet waste behind but, in reality, it's unusual.
"It's not our experience, we have some instances of that and funnily enough one of our officers caught somebody pooing in the bushes the other day and promptly whacked them with a $200 fine, but it's really unusual for us to find that."


---