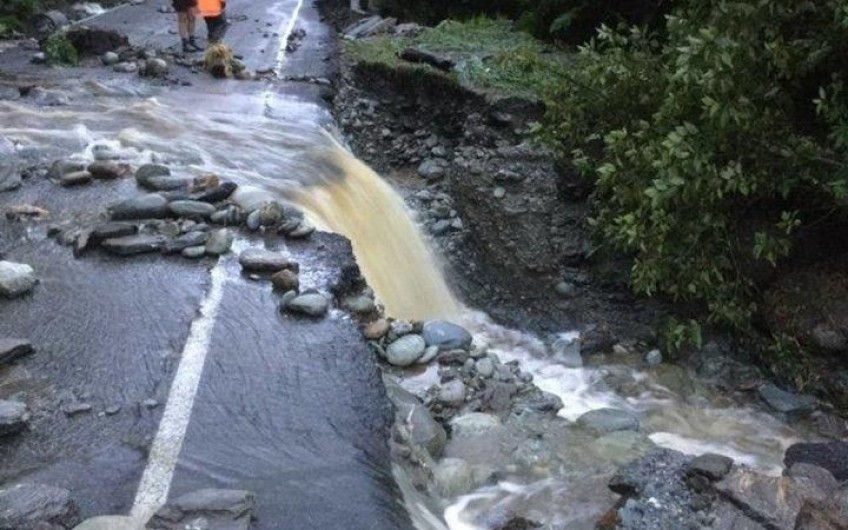 Massive slip closes main road to Franz Josef and Fox glaciers
Feb 22, 2019
---
A massive slip has completely closed the main road heading to the glaciers on the South Island's West Coast.
The slip is half a kilometre long and has caused large trees, soil, rocks and streams to cut across the highway.
It is estimated to be 400 metres long, with debris several metres deep.
The Transport Agency said it will remain closed until Monday, meaning the only way in to tourist hotspots at Franz Josef and Fox glaciers will be from the south, through the Haast pass.
Highway 6 is closed and signs are in place just south of Hokitika at the top of the road as well as Makarora and Lake Hāwea at the Otago end.
The slip is near Whataroa, north of Franz Josef.
Road crews are working to clear the slip and more machinery is on the way.
There is no local detour available for State Highway 6 so drivers and residents are advised to check the Transport Agency's updates.


---