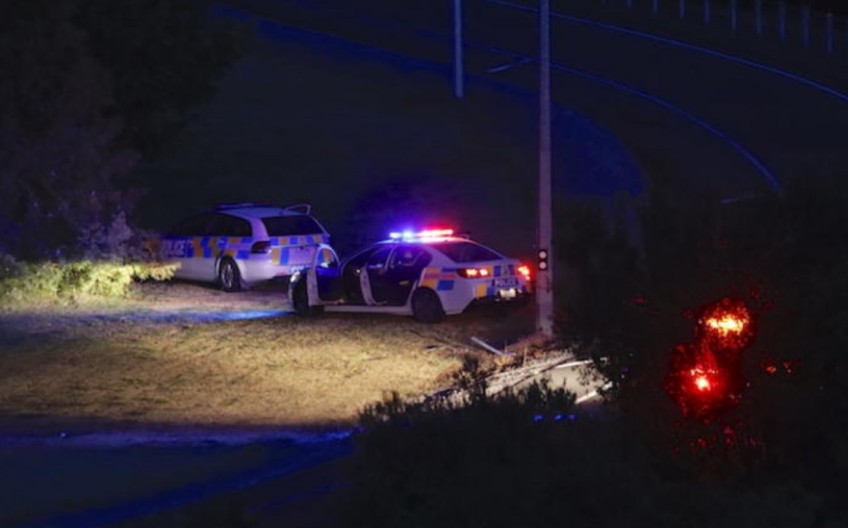 Man dead after shoot-out with police in Tauranga
Feb 14, 2020
---
A man is dead after a shoot-out with police in Tauranga on Thursday evening.
In a statement, police said they attempted to stop a vehicle at 7.46pm on Carmichael Road in Tauranga, in relation to an ongoing double-homicide enquiry.
"The vehicle failed to stop and a firearm was discharged at police. The vehicle fled toward the CBD, and continued to fire shots at police.
"The vehicle then stopped and an occupant continued to discharge the firearm. Police returned fire and in the exchange the offender was fatally wounded.
"The Armed Offenders Squad is in attendance and there is no further risk to the public."
"Road closures are in place around the harbour bridge."
The New Zealand Transport Agency said State Highway 2 was closed between the Bethlehem roundabout and Cameron Rd in Tauranga.
A large section of State Highway 2 in Tauranga is expected to remain closed for the next day.
Numerous people on social media reported hearing gunshots and there was a heavy police presence in the area.
On Tuesday, the bodies of two men were found on the large rural property on Ormsby Lane close to the McLaren Falls, south-west of Tauranga, after police received reports of gunshots.
People who live nearby saw cars driving up the small gravel lane at great speed shortly before multiple shots rang out.


---