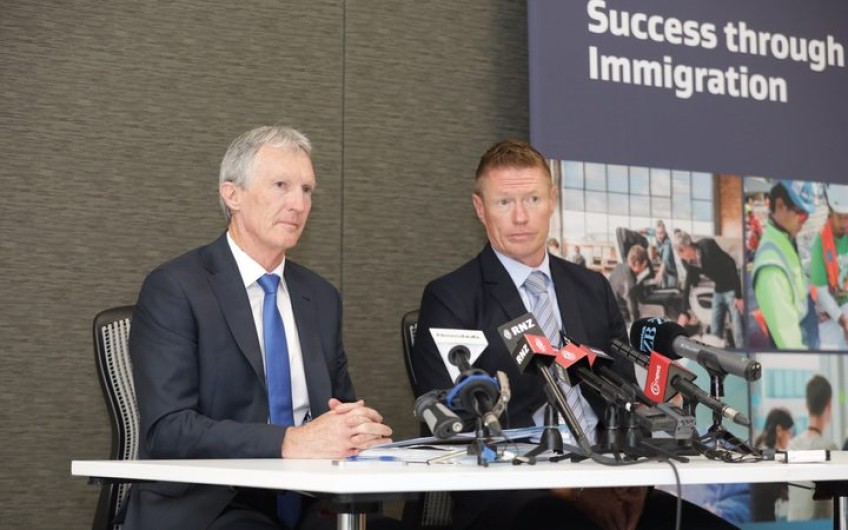 Man arrested for human trafficking, slavery after targeting 'vulnerable' workers
Dec 17, 2018
---
A 64-year-old man has been arrested for human trafficking and slavery after allegedly bringing Samoan nationals to New Zealand to work for him illegally.
It is alleged that the man has been regularly bringing the Samoan nationals to work for him in the horticultural industry in the Hawke's Bay since the 1990s.
Victims say the man closely controlled and monitored their movements, including where they went and who they contacted.
The Samoan man, who is a New Zealand resident, is believed to have promised people well-paid jobs.
He was arrested following a two-year investigation by Immigration New Zealand (INZ) and the police.
"This is a new low for New Zealand. To be charged with a number of victims and the combination of slavery and people trafficking, I would represent it as a new low," INZ assistant general manager Peter Devoy told media this morning.
"Allegations made by victims include not being paid for work completed, having their passports taken and being subjected to physical assaults and threats."
The owners of the orchards are not facing charges, and it is believed the man was acting alone Mr Devoy said.
"This is about labour contracting."
Authorities became aware of the situation when a person who was unlawfully in New Zealand came to the attention of Immigration New Zealand staff. It then became apparent that this person was also a victim, he said.
"Information collected during the joint investigation suggests that the man, who was seen as a respected member of his community in Samoa, targeted vulnerable people, who had limited education and literacy," Detective Inspector Mike Foster of Eastern District Police said.
During this morning's press conference he said the victims were contracted out to various orchards throughout Hawke's Bay.
"We've got 10 victims at the moment from both Samoa and New Zealand, how many more are out there, we're unsure."
Mr Devoy said this is the fourth time INZ has charged with people trafficking, but it's a first for the New Zealand Police.
The combination of slavery and people trafficking, and the treatment of these people sets it apart from previous cases, he said.
"The way I see this is that this is bringing the offending into almost a mainstream of offending in New Zealand. Exploitation is something that we are seeing more of."
The case has the hallmark of modern day slavery, he said.
"It's becoming more common that we're seeing exploitation in the labour force, we've got to realise that the New Zealand's labour force is changing and that migrants make up a significant portion."
"That labour force when they come into New Zealand is a vulnerable labour force and that's what we're seeing here."
New Zealanders need to become more aware of what's going on, ask questions and notice what's going on.
"[The arrest] reflects how seriously both of our agencies take these types of allegations, and our commitment to combating Transnational Organised Crimes, including people trafficking," Mr Devoy said.
He said the Samoan authorities provided valuable assistance during the investigation.
Anyone who is concerned or with information should ring Immigration NZ or the police, Mr Foster said.


---