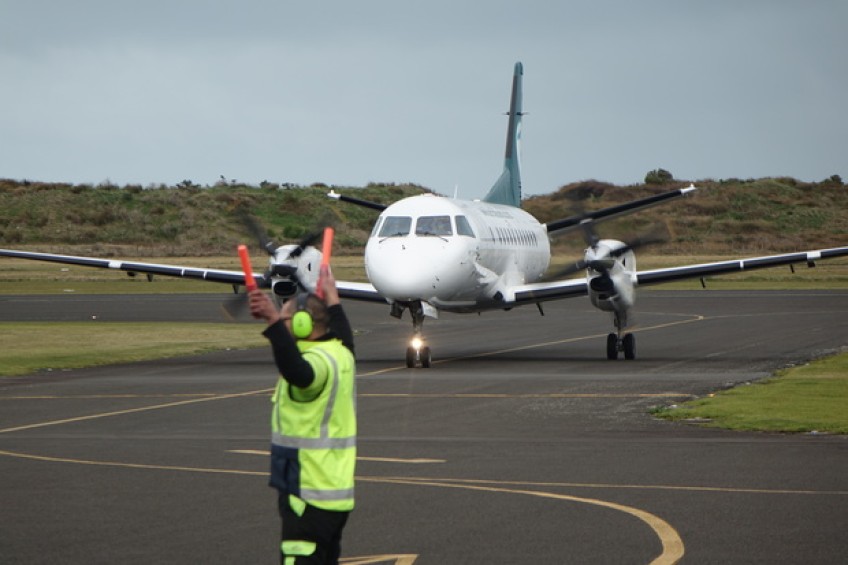 Man appears in court after disrupting post-lockdown flight
May 26, 2020
---
A 30-year-old West Auckland man has made a brief appearance in the Whanganui District Court this morning for breaching the Civil Aviation Act.
Louis Robin James Geros is charged with intentionally interfering with a crew member performing their duties while in an aircraft.
Geros was arrested on Sunday after his Auckland to Whanganui flight touched down - it was the first Air Chathams flight since they were halted for the Covid-19 lockdown.
His arrest briefly interrupted celebrations marking the resumption of the service.
Air Chathams has established 'On-board Mandatory Controls', which include face masks for staff and passengers.
The Henderson dairy worker faces a maximum penalty of two years in jail or a $10,000 fine.
Mian Image (above): An Air Chathams aircraft at Whanganui Airport. (File photo.) Photo: RNZ / Robin Martin


---