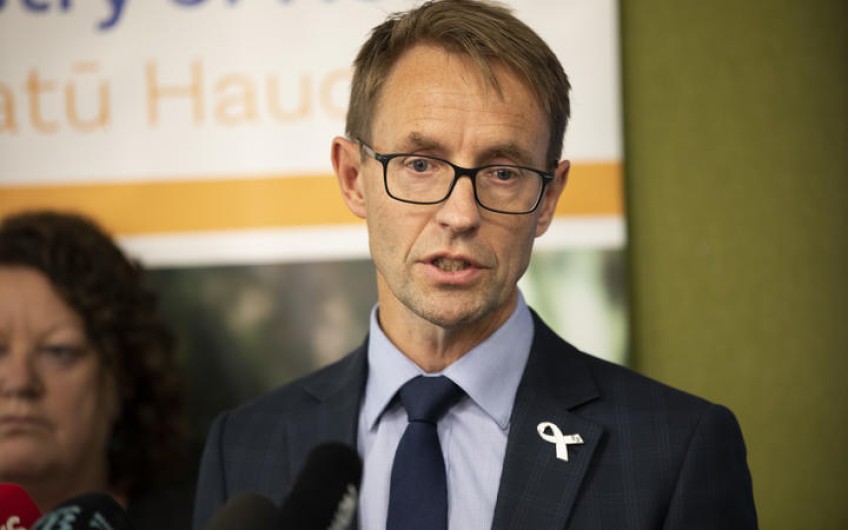 Live: Coronavirus updates
Mar 05, 2020
---
The third case of coronavirus in New Zealand is an Auckland man in his 40s whose family recently travelled from Iran, the Health Ministry has confirmed.
Director-General of Health Ashley Bloomfield has given the latest update on the response to the spread of the Covid-19 coronavirus.
Watch the latest briefing here:
Dr Bloomfield said the latest case was one of family transmission because the man himself had not travelled to a country with coronavirus. His family had been to Iran.
He said this meant there was a probable fourth case that still needed to be confirmed.
The man is in self isolation at home and Dr Bloomfield said the man's partner has been ill and is being tested, and is in isolation.
He said anyone travelling on Qatar Airways flight QR 0920 - departing Doha on 22 February and arriving in New Zealand on 23 February - can call Healthline for more information.
Family of the man go to Auckland Grammar School and Ormiston Junior College, but the children have had no symptoms and the Ministry of Education said there was no danger to other students.
Follow the latest updates here:
var liveblog={load:function(e,t){var a=document,l=a.createElement("script"),o=a.getElementsByTagName("script")[0];return l.type="text/javascript",l.onload=t,l.async=!0,l.src=e,o.parentNode.insertBefore(l,o),l}};liveblog.load("https://rnz.liveblog.pro/lb-rnz/themes_assets/angular/parent-iframe.js?"+parseInt(new Date().getTime()/900000,10),function(){"function"==typeof liveblog.loadCallback&&liveblog.loadCallback()});
Earlier, Director-General of Health Ashley Bloomfield told Morning Report he received reports last night of the third positive test.
The new case is not the husband of an Auckland woman who tested positive on Tuesday after earlier returning from a trip to Italy. Officials are still waiting for his test results. The Auckland family - including two pupils at Westlake high schools - are in isolation at home.
Meanwhile, Air New Zealand has stood down cabin crew from flights that transported the woman.
Read more about the Covid-19 coronavirus:
Covid-19: What it is and how to protect yourself
Scientific hand-washing advice to avoid infection
Second case of coronavirus confirmed in New Zealand
Coronavirus patient 'never really felt unwell'
More Covid-19 news


---