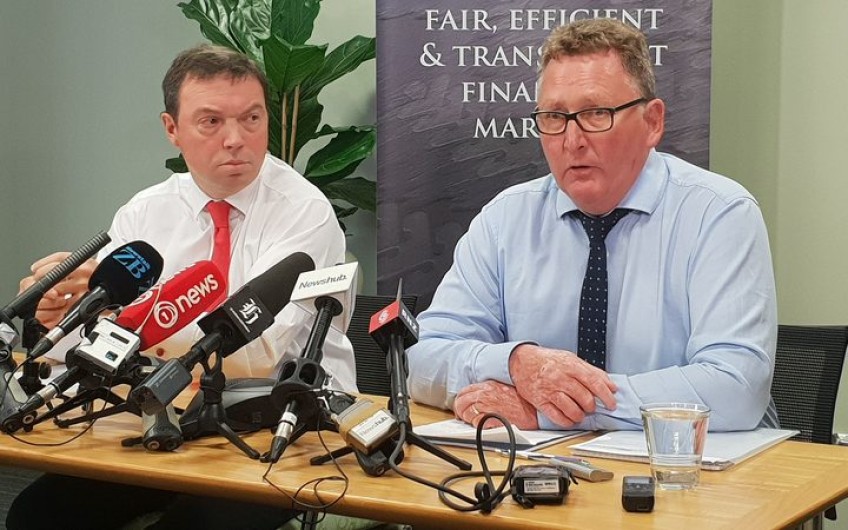 Life insurance firms 'put sales and profits ahead of customers' - report
Jan 29, 2019
---
Life insurance companies charged customers for expired policies, sold policies that people could not legally use, and have had poor systems and attitudes for fixing complaints and mistakes, a report shows.
The Financial Markets Authority (FMA) and Reserve Bank (RBNZ) have issued a damning report into how 16 insurance companies have done business, which concludes they put sales and profits ahead of customers.
"Overall the report shows the life insurance sector in a poor light. Life insurers have been complacent about considering conduct risk, too slow to make changes following previous FMA reviews," FMA's chief executive Rob Everett said.
The report showed some instances of misconduct that might warrant legal action, although no widespread pattern through the industry. It did not identify the companies concerned.
More broadly, the report cited examples of consumers not being told of higher charges, increased risks, or reduced benefits and coverage when they renewed or changed their life and health insurance policies.
It also found examples of policies being sold to overseas residents who were not eligible to claim on them, premiums charged when policies expired, or people being charged for two policies when they switched or upgraded.
The regulators said insurance companies generally did not put the interests of customers first, did not concentrate on selling people the right product, had poor systems and poorly trained staff to handle complaints or oversee risks.
"The industry must act urgently and undergo major change to address these weaknesses, as their services are vulnerable to misconduct and the escalation of issues that have been seen in other countries," RBNZ Governor Adrian Orr said.
The FMA criticised the industry last year for paying millions of dollars in commission, as well as lavish holidays and other perks, to third-party agents selling their policies without tackling issues of possible conflict, disclosure, or whether the products sold were appropriate.
The latest report said many companies still had an attitude of caring more about the agents selling their policies than the consumer buying them, and if there were problems then it was up to the agents to fix them.
Parliament is currently looking at law changes to require better practices and standards of financial advisers, which is expected to answer many of the concerns raised by the report.
The Financial Services Council, which covers the life insurance industry, has previously acknowledged the sector's failings and brought in a code of conduct, which has a range of sanctions ranging from a reprimand to fines of up to $100,000.
The FMA and the RBNZ have given the companies until the middle of the year to show they are making changes.
Main Image: Financial markets authority head Rob Everett (left) and RBNZ Governor Adrian Orr talk about the insurance report. Photo: RNZ/Gyles Beckford

---